Abby's Christmas List: The Kitchen Tools I'm Coveting This Season.
It's that time of year again!
I love giving gifts, but let's face it – after working 70 hours a week, taking care of my family (aka wiping bums, making lunches and breakfasts, and dinners, doing plop patrol after the dog), slicing my fingers off on my mandolin, falling into the toilet in the middle of the night because someone *ahem* left the seat up…you get the point – I want gifts too, because I deserve them! And so do you!
Lots of people ask me what I'm asking  for from my husband Santa, and as you probably would guess, it's not perfume or a new pair of earrings. I want nerdy, work-related gifts that will take my kitchen, and my cooking, to the next level. I also want a huge Nordstrom gift card, but I digress.
Here are the items I'm coveting this year. If you have to get gifts for the home cook on your list, they'll probably appreciate any of these. Some are super expensive, some not so much, so there's something for everyone.
I'm including some affiliate links, where available, so you can buy them, too.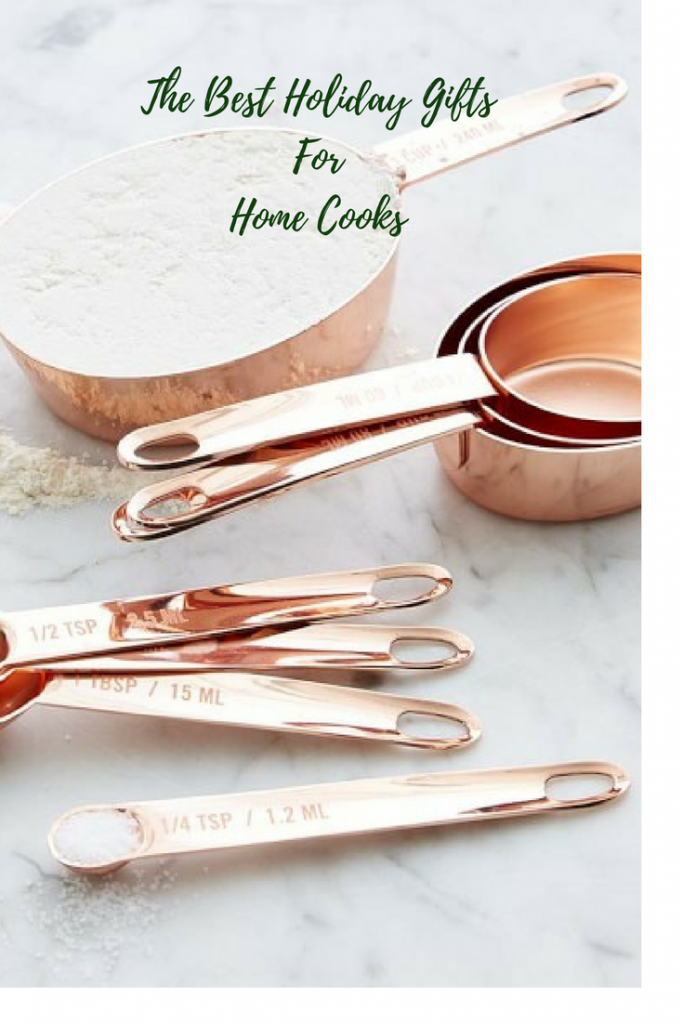 Lodge 17" Pre-Seasoned Skillet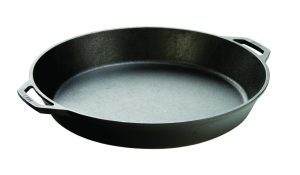 Oh wow. This cast iron beauty will be around longer than I will by a mile, and it has lots of features: it's beautiful for all the Instagrams I'll take of food I cook in it; it's pre-seasoned, so I don't have to do that myself (although that's sort of an easy step);  it's HUGE – I can make anything from a batch of chili to pancakes for my family in it; it's deep, so food won't spill over the sides. In other words, I need this skillet.
This is going to be my new favorite toy in the kitchen…and I'm positive that I'm getting it because if someone doesn't buy it for me, I'm gonna buy it for myself!
Get it here.
Copper Canister Set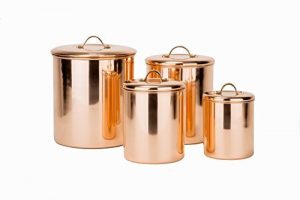 I LOVE copper, and this canister set will organize my kitchen along with glamming it up a bit. Trust me – after all the use it gets from my recipe development, my kitchen could use a bright little gleam from these guys. They're costly, but they'll last a long time. Plus, they won't get as banged up as copper pots.
Get them here.
Copper Measuring Cups and Spoons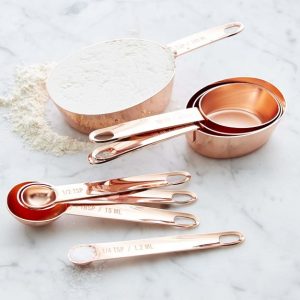 Williams Sonoma is like the Mothership for me, and I've gone in there to hold and admire these beauties. I'm that weirdo drooling over kitchen implements (among pretty much everything else) in that store.
These heavy, beautiful measuring cups and spoons feel solid and good in my hands, and I know I'll smile every time I use them. They're like an inexpensive ray of sunshine.
Get them here.
The Instant Pot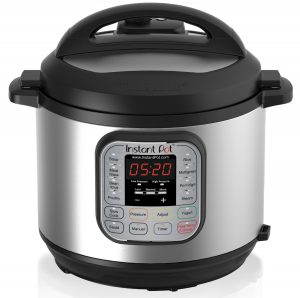 People can't stop obsessing over this pot that does it all – it makes yogurt (I've got to try that), cooks rice, slow-cooks, pressure-cooks, and much more. I feel like this pot is this year's Vitamix, and you can get it here.
This Grohmann Forged Chef's Knife from Pictou, NS

Everyone has a preference with knives, but we can all agree that good knives are the crowning jewel of any cook's arsenal.
I love these Grohmann knives because they're heavy, they're fantastic quality, and they're made by the Grohmann family in little Pictou, Nova Scotia. I actually owned this very knife but someone who shall remain unnamed (and hasn't set foot in my house since) snapped the tip off of it by using it to fix one of my kids' toys. Knives aren't meant for fixing toys. Now I need a new knife. BOO.
You can get it here.
A Big Slate Board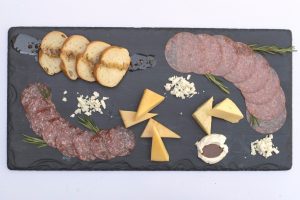 There's something about a black slate background that makes food look amazing and fancy on it. Perfect for cheese and crackers, charcuterie, or crudité, this big 12×24 board is on my list this holiday season. I'll use it to serve my husband prosciutto and breadsticks while he watches the Leafs lose. Shhh. I love the Leafs, I swear.
Get it here.
A Stock Pot and Pasta Cooker from All Clad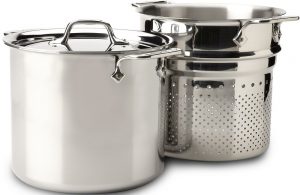 Oh, All Clad. How much do I love you?
All Clad is expensive, and it's worth it. Every piece is hand made, and it lasts and lasts. It's beautiful, heavy, and it heats quickly and evenly. Yeah, it's pretty much perfect, no matter which piece you're using. They all have a lifetime guarantee, so once you own a piece of All Clad, you've got it for life.
I get a single piece of All Clad every single Christmas – mostly because my husband doesn't want to shell out thousands of dollars for the entire set, and I don't blame him for a second – and this year it's gonna have to be the stock pot and pasta cooker. This is a very expensive gift.
I need a huge stock pot because I don't have one, and making soup in my biggest pot is sometimes scary. Especially when the soup comes up to the very top because the stupid pot isn't nearly big enough. When the soup boils, it spatters everywhere. AHH! Burns!!!
Pasta cookers are something my dad just recently taught me about. Draining pasta without burning the crap out of my fingers? Done.
Get it here.
This Herb Stripper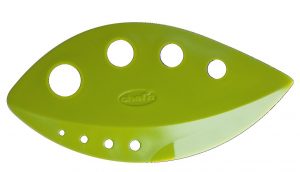 I cook mostly with fresh herbs, and can I tell you what a pain in the butt it is to strip them? I always end up with little twigs in my food. This little tool will do the stripping work for me, neatly and easily. YES.
Get it here.
The Guac Lock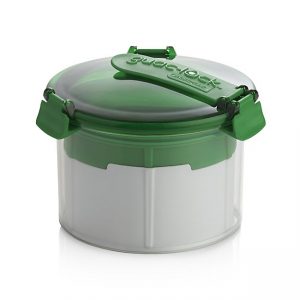 Um. OMG. Nothing is more gross than brown, watery leftover guacamole!! Keeping the pit in the leftover guac surely won't be as effective for keeping it green and delish as this 'Guac Lock' will. Who's the genius who invented this thing, anyhow?
Get it here.
This Pewter Stoneware Platter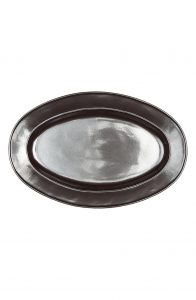 This platter isn't really pewter, which is fine because pewter is tempermental when it comes to which foods you can actually put on it. I want this stoneware platter for photographs, for serving gorgeous food, and just because it looks like it feels smooooth. Love.
Get it here.