Make-Ahead Mexican Breakfast Bowls with Kale and Quinoa Bites
I received compensation in money and Yves product to do this post. As always though, my opinions remain my own. I've been recommending Yves products to clients for years, and I also buy them for myself and my family.
I think I see a breakfast theme emerging with my latest recipe posts! It's probably because I'm trying to encourage all of you to not give up on the first meal of the day. I wouldn't necessarily agree with the 'most important meal' saying, because I think every meal is important. I just see a lot of my clients skipping breakfast because they think they're too busy to eat, or they just can't figure out what to have.
This is where my latest recipe comes in!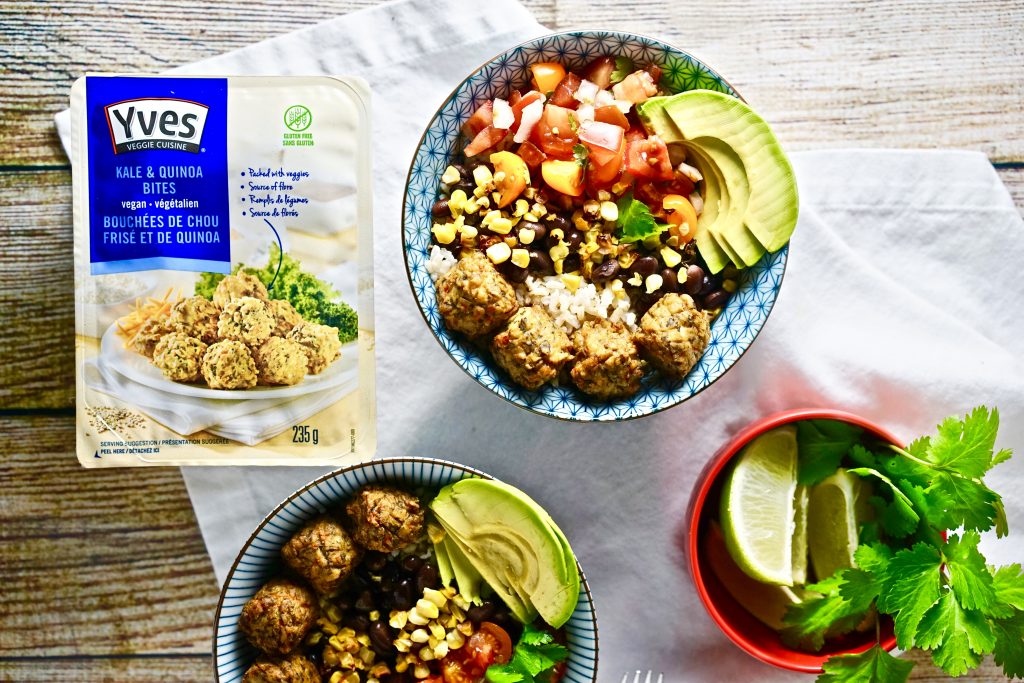 I've loved these Yves Kale and Quinoa Bites ever since they were released, a couple of years back. I brought them home and made them, and my hockey-playing, hamburger-chowing, beer-drinking husband, The Critic, then proceeded to eat the entire package in one sitting. Yeah, there's four servings in each package. Yeah, some of those were supposed to be my dinner. But he ate them all and then proclaimed 'you can buy these any time you want!' because he loved them. And for The Critic (affectionately called that because he's always free with his 'opinions' about my cooking), that was the seal of approval.
I'll make him into a plant-based eater yet! Yah!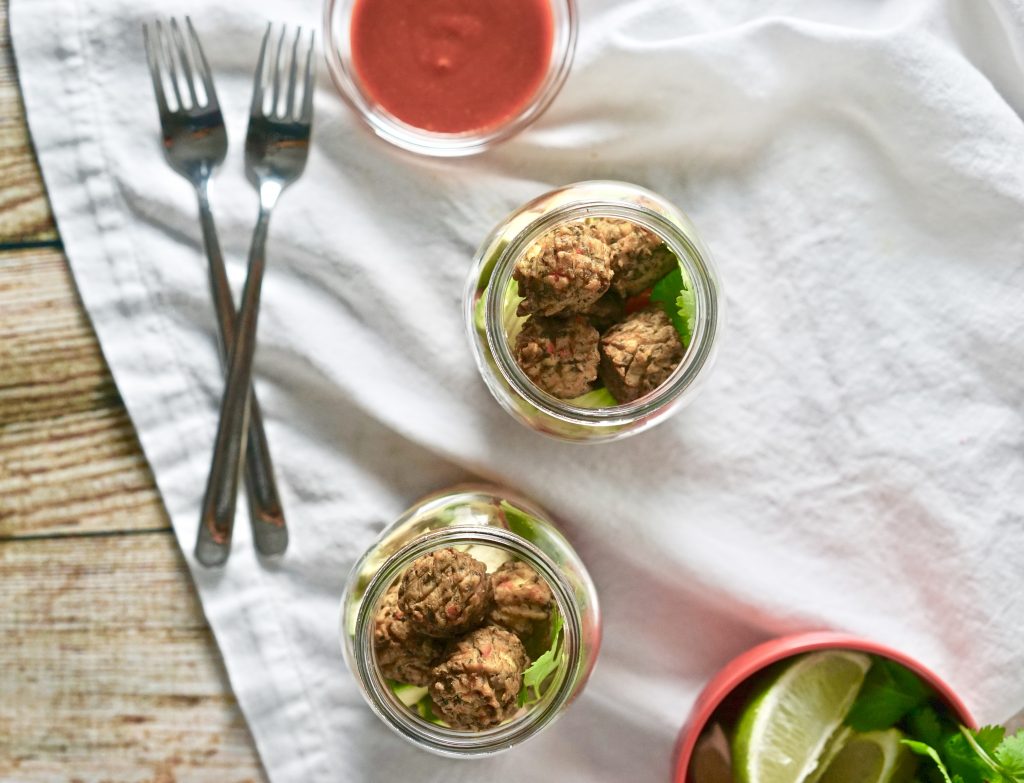 Yves Kale and Quinoa Bites are vegan, they're a source of fiber, they're packed with vegetables, and they're non-GMO and have no artificial flavors or preservatives. I describe them as 'a recipe you'd make at home, that's been made for you by Yves'. All you need to do to prepare them is pop them into the oven for 10-11 minutes until they're heated through. I get mine at Loblaws, but you can find them in the produce or deli section in most major supermarkets.
Yves has over 40 products that replace meat – some of my other favorites are the ground round (The Critic, who unknowingly ate my Yves Ground Round tacos thinking they were made with actual ground round, emphatically approved of them), and the falafel balls (I use them for quick dinners, alongside a tomato-avocado-cucumber salad and some hummus).
This Vegan Mexican Breakfast Bowl with Kale and Quinoa Bites is the bee's knees, as far as breakfast (or any other meal) is concerned. It's delicious, it's customizable, and it's portable. Portable! YAY! Batch cook four of them, keep them in your fridge, then pop one into the microwave while you shower or when you get to work. Breakfast. Is. Done. And there's nothing keeping you from enjoying this recipe for lunch or supper as well! You can customize it any way you like!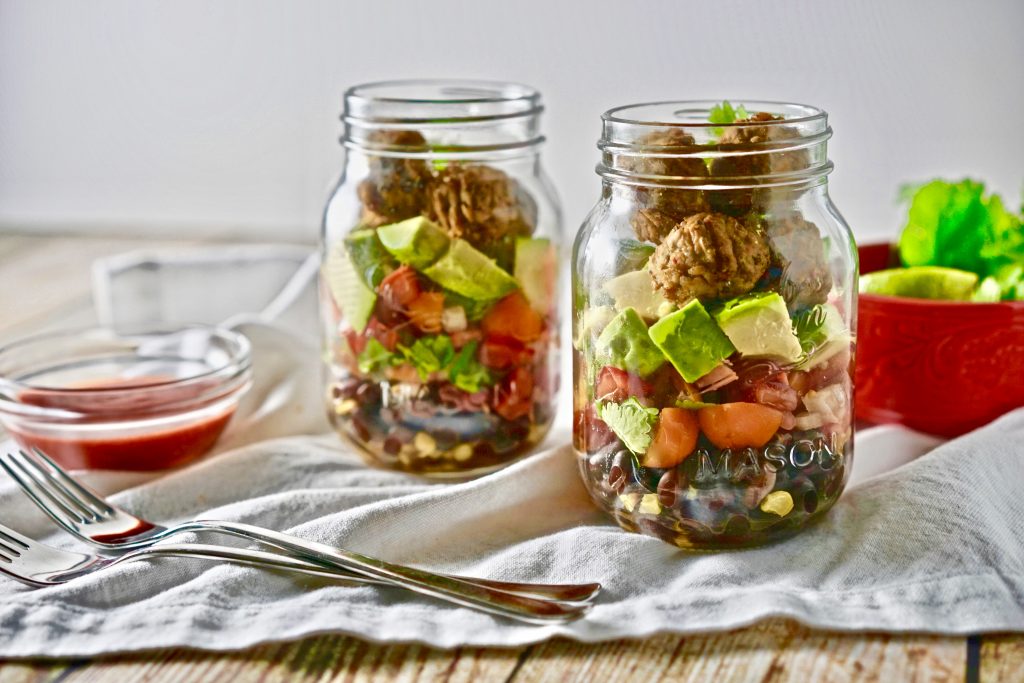 My recipe gives you instructions to make my maple chipotle black beans, salsa fresca, and roasted corn – but if you're in a hurry, you can substitute all of the above with plain black beans (rinse them and use them straight out of the can), plain chopped tomatoes, and plain steamed corn kernels. See? So easy. I love hot sauce, so as you can see in the photos, I ate mine with sriracha. You can also put some fresh jalapeno in the salsa fresca for more heat.
Make-Ahead Mexican Breakfast Bowls with Kale and Quinoa Bites
Breakfast doesn't have to be a game-time decision! Do these amazing bowls in advance, then just grab and heat on your way out the door. Easy!
Ingredients
1 235

g

package of Yves Kale and Quinoa Bites

1 540

ml

can of black beans

rinsed

1/3

cup

yellow onion

chopped

1

clove

of garlic

crushed or minced

1

tablespoon

olive oil

¼

teaspoon

chipotle chili powder

2

teaspoons

ground cumin

1

teaspoon

maple syrup

Salt to taste

1

pint

cherry tomatoes or 2 large tomatoes

around 1 – 1.5 cups chopped

½

white onion

chopped

¾

cup

chopped fresh cilantro

1

tablespoon

lime juice

1

tablespoon

olive oil

Salt to taste

1

cup

corn kernels

1

teaspoon

olive oil

2

cups

cooked brown rice
Instructions
Preheat oven to 400F.

Prepare the black beans by sautéing the onion and garlic in 1T olive oil in a medium pot, then adding the chili powder, cumin, maple syrup, and salt and simmering for about 10-15 minutes.

Prepare the salsa fresca by combining the tomatoes, white onion, cilantro, lime juice, olive oil, and salt in a small bowl.

Prepare the corn by tossing the corn kernels with the olive oil and roasting in a 350F oven, tossing occasionally, until lightly browned.

Prepare the Kale and Quinoa Bites by heating in a 400F oven for 10-11 minutes, until heated through. I did the corn and the Bites together.

Assemble the ingredients by layering them together in either a bowl right before eating or, if you're batch cooking, a mason jar. Keep refrigerated until ready to eat, then heat in the microwave until heated through.
Recipe Notes
NOTE: Ingredients are listed in the order that they're used.