Here Are Your 12 Essential Road Trip Snacks for Summer!
This post was sponsored by Lil' Shake. As always, all opinions are my own.
Summer is here, and it's officially road-tripping season! Exploring fun places, meeting new people, hours packed in the car, the bathroom stops, the kids fighting…ah, got to love it!
One thing about road trips though, is that you're going to need to eat. If you leave the food to chance, you're going to find yourself eating stale beef jerky from a gas station or worse yet, random fast food. Why pull off the highway for sub-par meals and snacks if you don't have to? Road trip snacks should have a mix of protein, carbs, and a bit of fat (not too much, that can upset little tummies!), they should be neat to eat or drink, and of course, the kids need to love them.
Beat the "hangry" with these 12 dietitian-approved road trip snacks:
DIY trail mix
Stay away from that store bought trail mix with the gross fake yogurt-covered raisins. Instead, hit the bulk store for your own personalized mix of nuts and fruits! Get a few little to-go containers, and let the kids create their own customized blend. That way, everyone gets what they love, and it's a fun pre-trip activity for the family.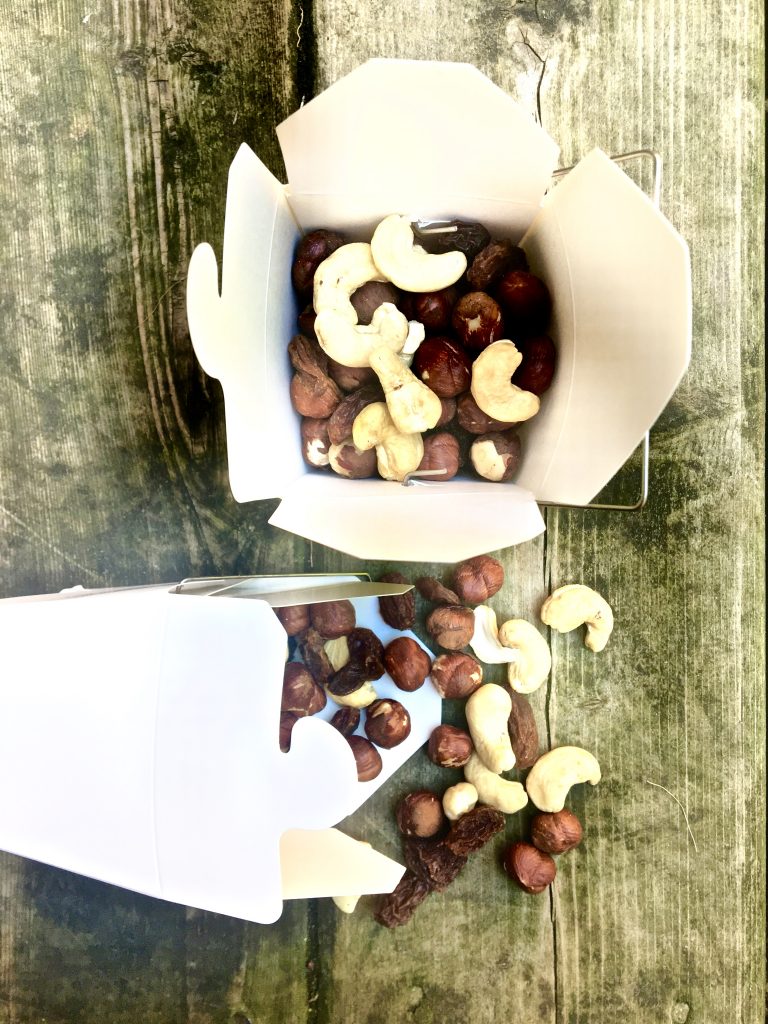 Lil' Shake organic supplement beverage
Lil' Shake  is Canada's first food-based, organic nutritional supplement beverage for children. These perfectly portable drinks come in chocolate and vanilla flavors, and if your kids are chocolate milk fiends, Lil' Shake chocolate flavour is a perfect alternative that's lower in sugar than most chocolate milks. Lil' Shake also contains no GMO ingredients, artificial flavours, colors, or carageenan and has 24 vitamins and minerals that are ideal for growing bodies.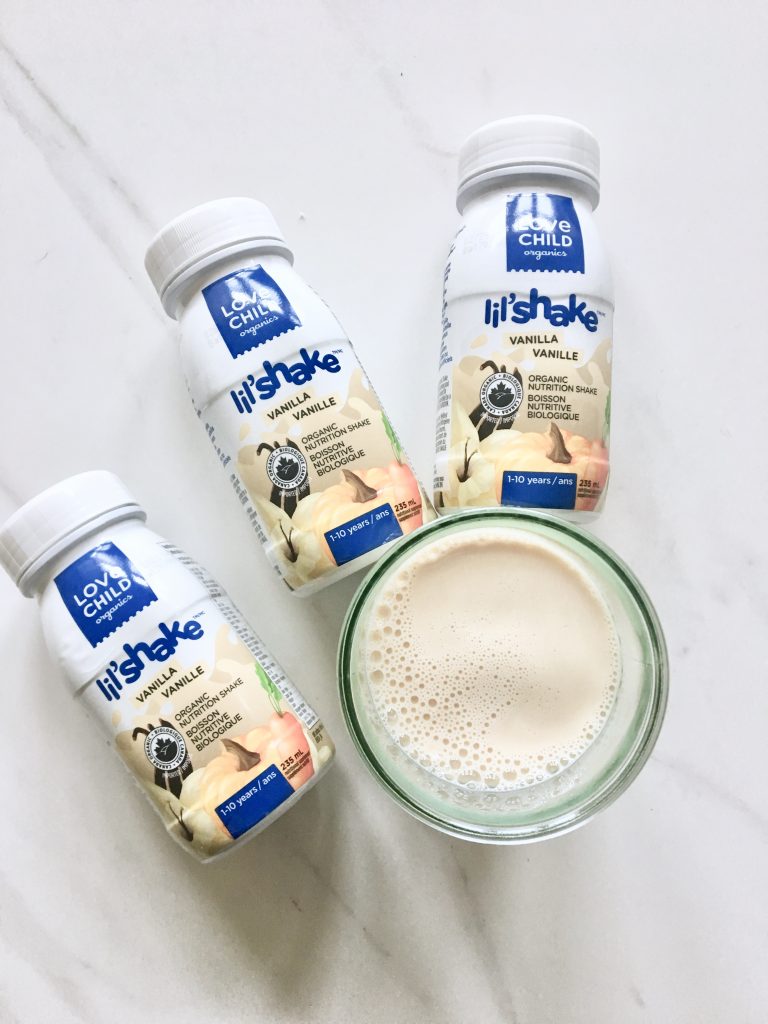 Roasted chickpeas
These are a great alternative to greasy (aka carsickness-inducing) potato chips. Packed with protein and fiber, these crunchy legumes come in a variety of sweet and savoury flavours. Not only will they keep little tummies full and satisfied, they won't be crushed into a pile of crumbs, leaving a mess all over the backseat!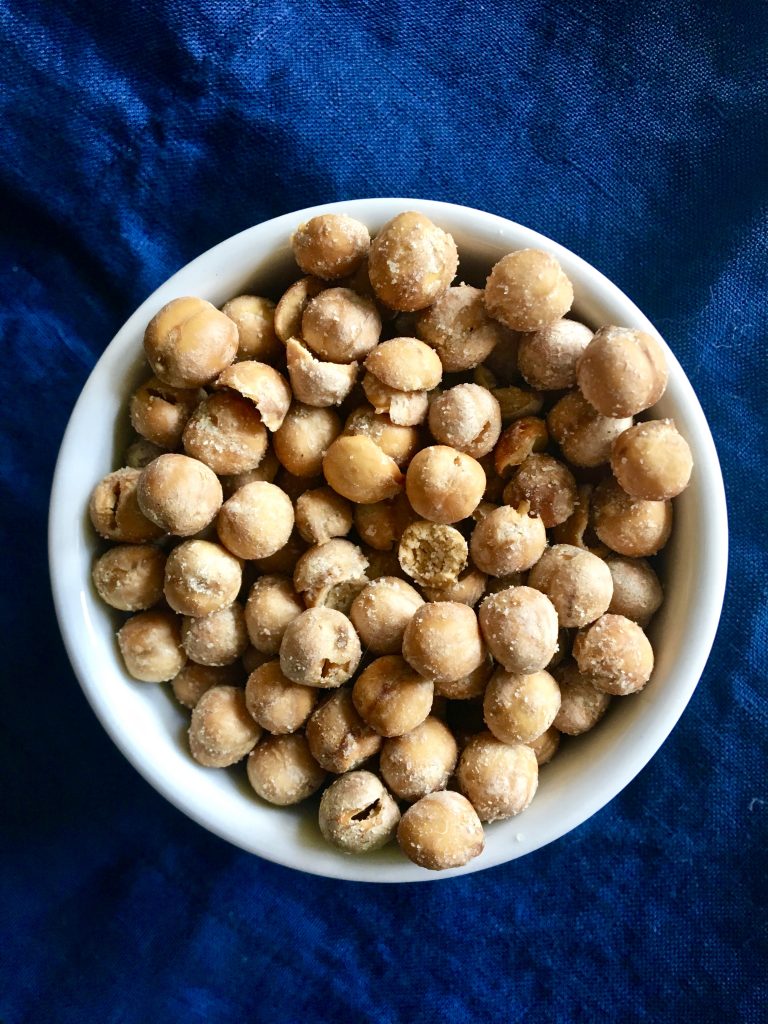 Energy bites
These healthy, simple-to-create bites are made by processing dates, nuts, and things like coconut, chocolate, or even dried blueberries, into a thick paste. Roll the paste into balls and refrigerate overnight. They're the perfect sweet snack that's also customizable with whatever flavours your kid's love. Here's my recipe for key lime macadamia bites.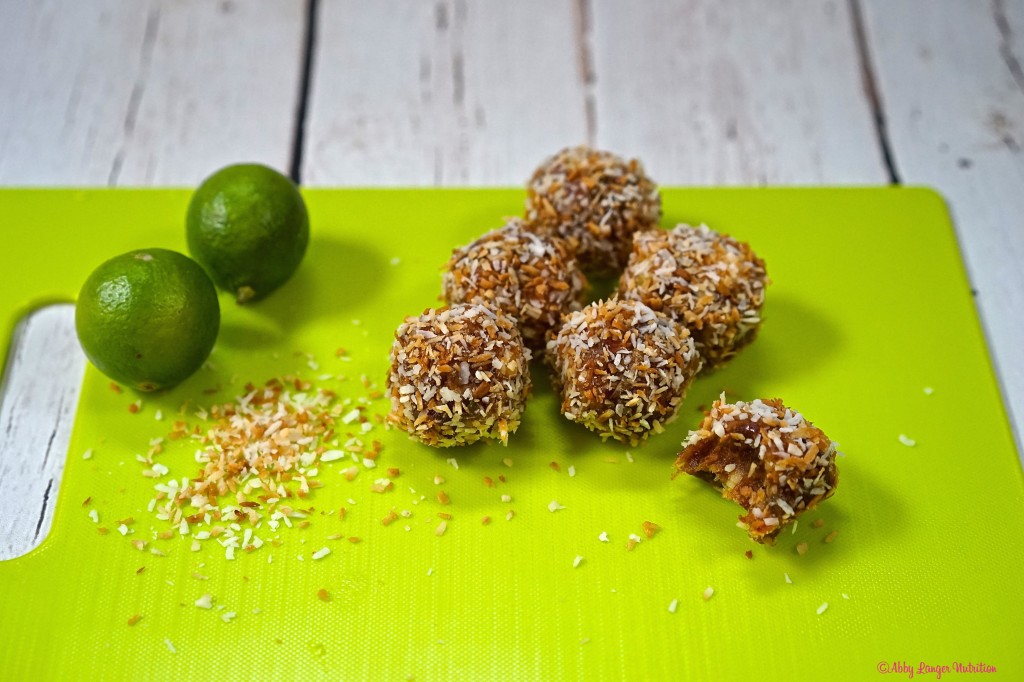 Frozen grapes
I love popping a vine of grapes into the freezer (I find that the red ones work best) and eating them as a cold, sweet snack instead of ice cream. If your kids tend to get queasy in the car, frozen grapes may help settle a fussy tummy with their icy sweetness. If you have a portable cooler, use that to keep the grapes frozen longer.
Coconut chips
Everyone loves these crunchy, sweet bits of coconut! Perfectly sweet and fiber-rich, coconut chips are available in a lot of different flavors (my favorite is always the plain, though). They're delicious on their own, or use them as part of your DIY trail mixes!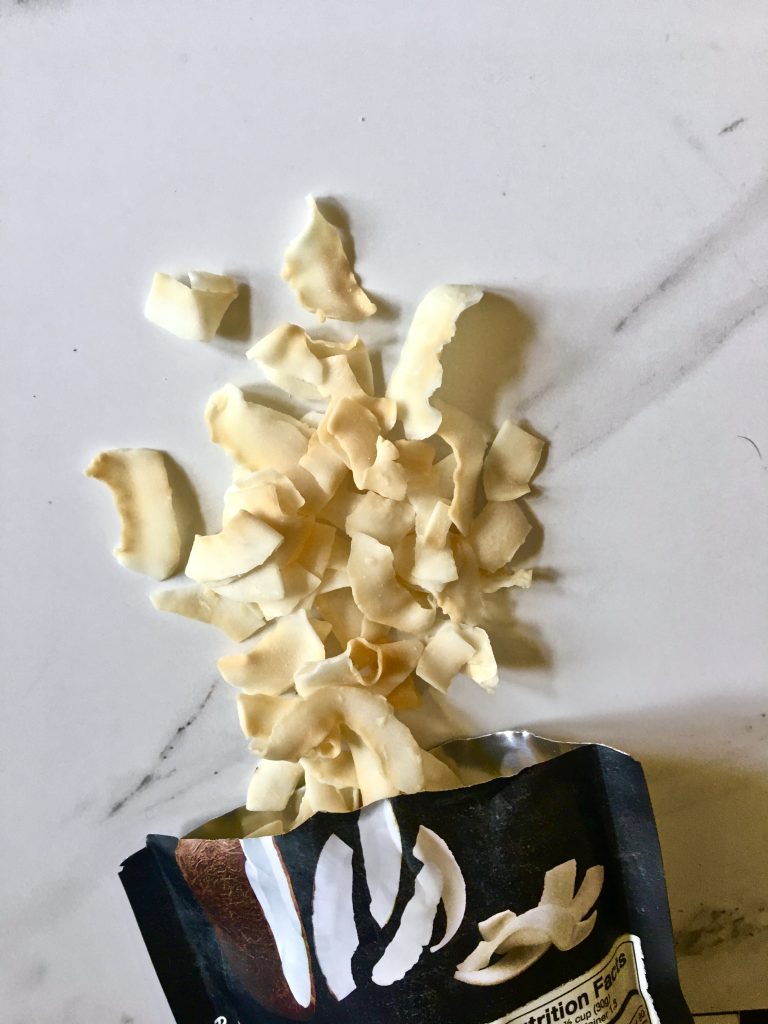 Hummus-stuffed mini bell peppers
I love hummus, but let's face it – it can really get all over the place if you're eating it in the car. That's why this idea is so genius! Take a mini bell pepper, hollow it out by removing the seeds and ribs, and stuff it with hummus! They're like pepper poppers! These are a great way to get your kids to eat more vegetables, too!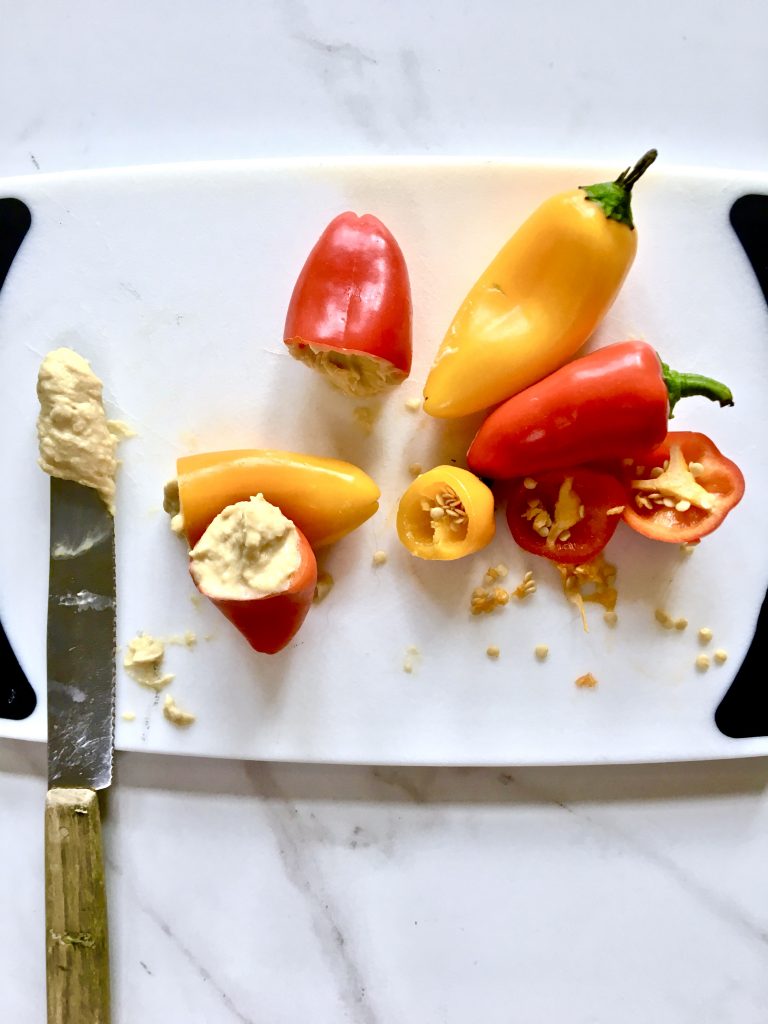 Popcorn
Another option that's great for unsettled tummies is popcorn. Dry and bland, popcorn can help to calm an upset stomach. Of course, you can kick it up a notch by adding seasonings like salt and vinegar, Parmesan cheese, even wasabi and soy sauce! The sky's the limit, but this whole grain (yes, popcorn IS!) is a versatile and portable healthy snack.
Home made muffins
For early-morning starts, nothing beats a yummy, home baked muffin!
Store-bought muffins are nutritionally comparable to cake. When you make your own muffins (try my chocolate fig breakfast muffins), you control how much sugar goes into them! Use almond flour and Greek yogurt for extra protein, unsweetened cocoa for a rich chocolatey flavor, and dates for natural sweetness.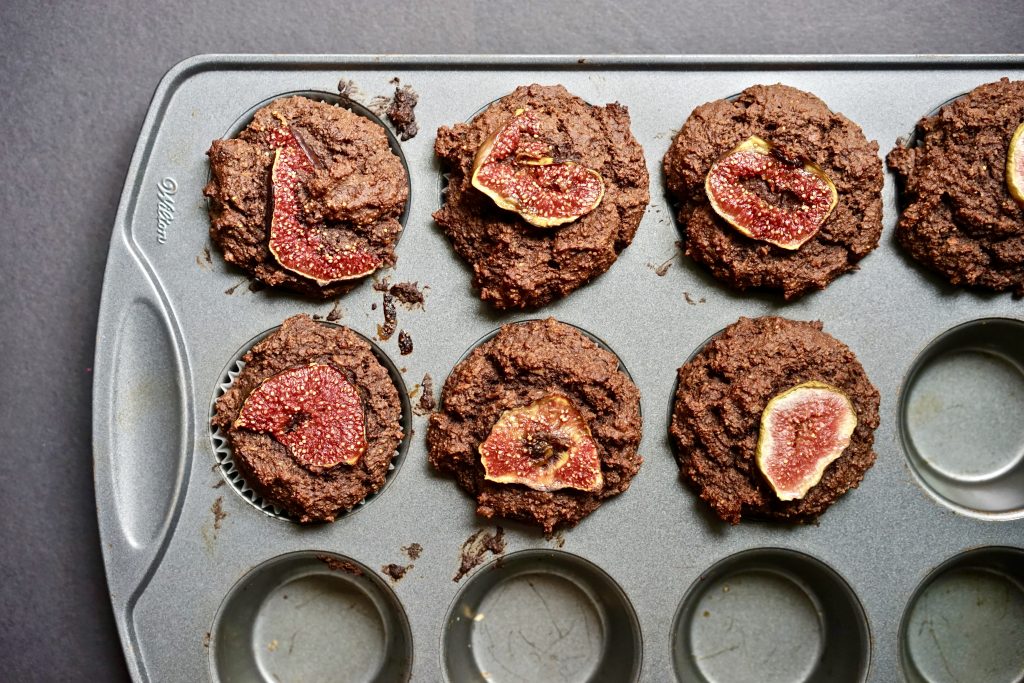 Ants on a log
Remember these? Crunchy celery stuffed with creamy peanut butter (or other nut/pea butter) and sprinkled with raisins or coconut is an irresistible snack anytime.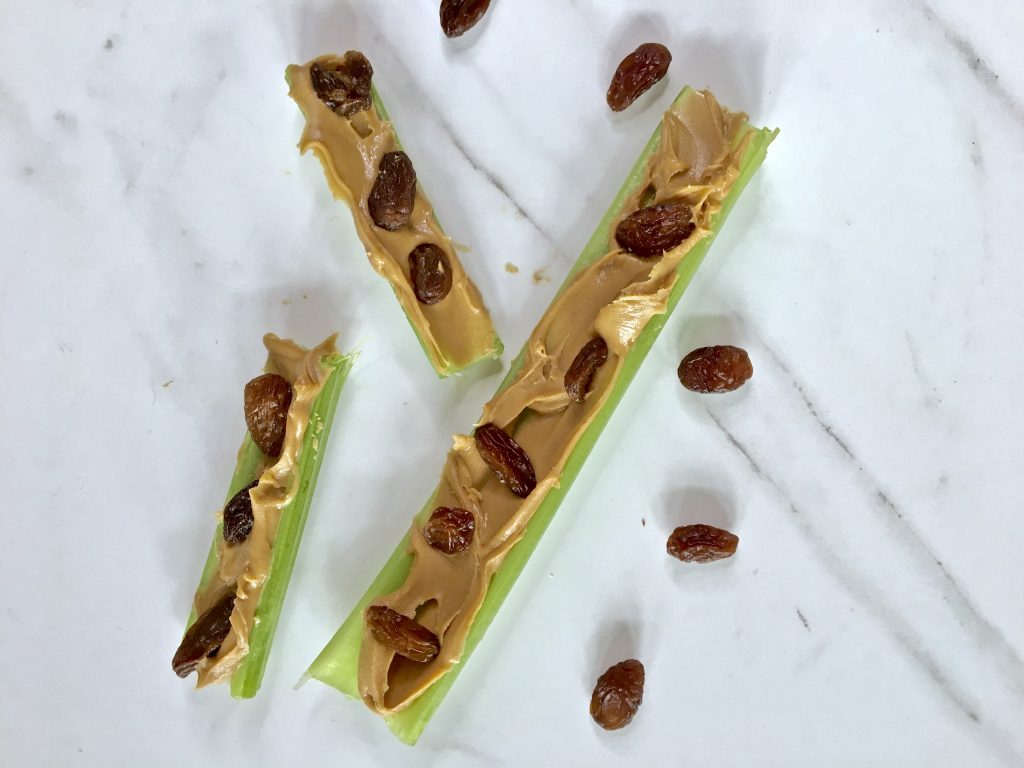 Raw veggies and dip
You really can't go wrong with a fresh selection of veggies (get the kids to choose the ones they want at the store) and dips. From ranch dressing to guacamole, this classic snack helps keep kids hydrated, and satiated. Try my healthy dairy-free dilled beet dip.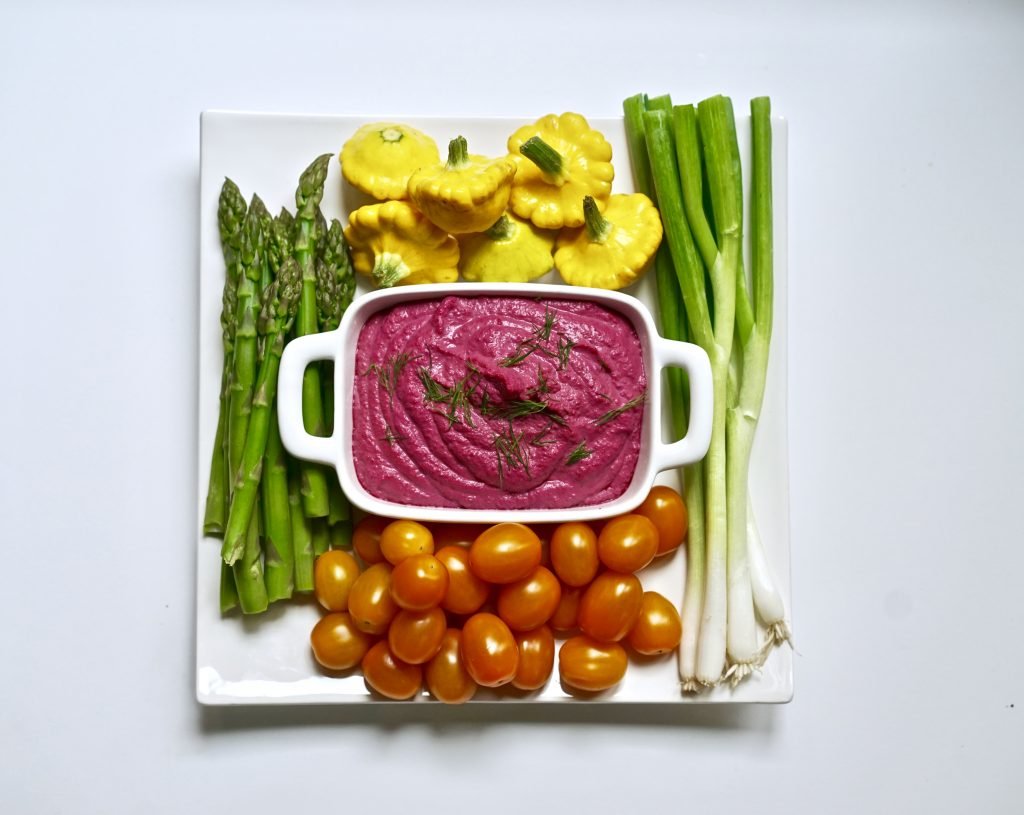 Beef jerky
It's high-protein, portable, and it needs no refrigeration. Look for a beef (or pork, or even vegan) jerky that contains only recognizable ingredients and no fillers such as maltodextrin. The lower the sugar and salt, the better, too!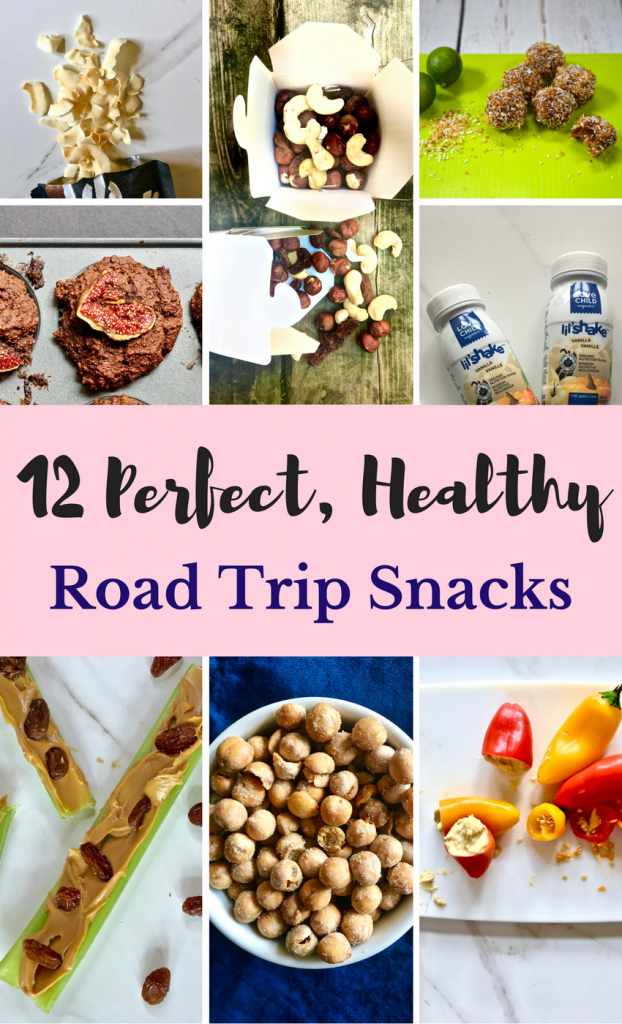 Now that you're armed with so many snack time options, I hope you have a safe and fantastic summer! xo