My Best Meal Prep Tips + Cheesy Chicken Havarti Casserole
This recipe was sponsored by Arla. As always, my opinions remain my own.
If you're as busy as I am, and I know you are, meal prep is pretty much one of the only ways you're going to get through the week without opening the takeout!
Even though it seems like everyone is meal prepping these days, it's not as easy as it looks. There are a few moving parts to negotiate that aren't generally top of mind, such as having the correct containers for your finished food and using correct food safety techniques. No worries though, I'm a pro at this, and I've got you covered with my favourite tips for meal prep! I'm also giving you a new recipe for a gooey cheese and chicken casserole featuring Arla Creamy Havarti Slices. Warning: it's indulgent and addictive, and the kids (and you) are going to adore it. Plus, it freezes like a dream, and makes enough for 2-4 meals!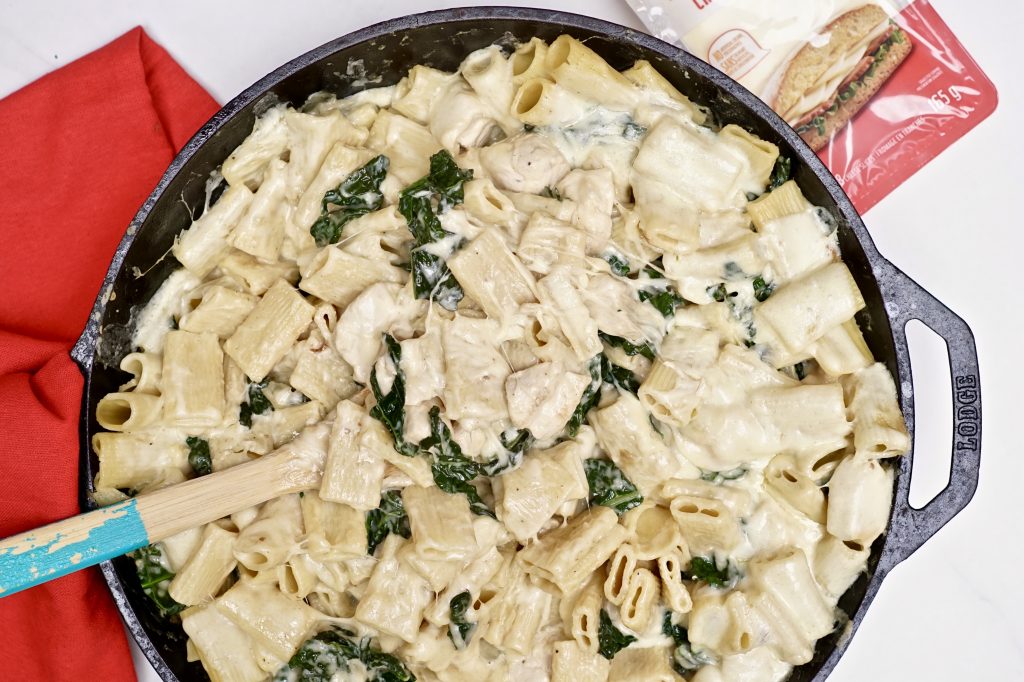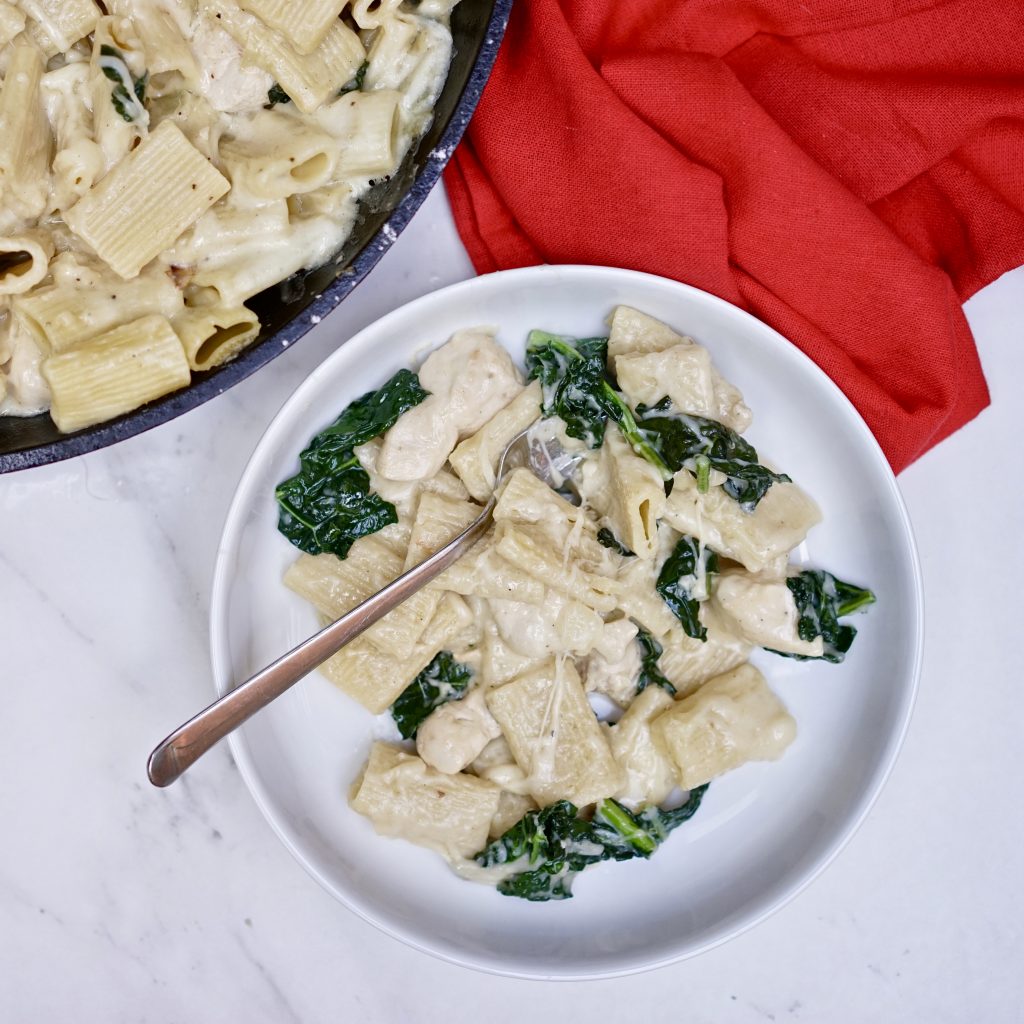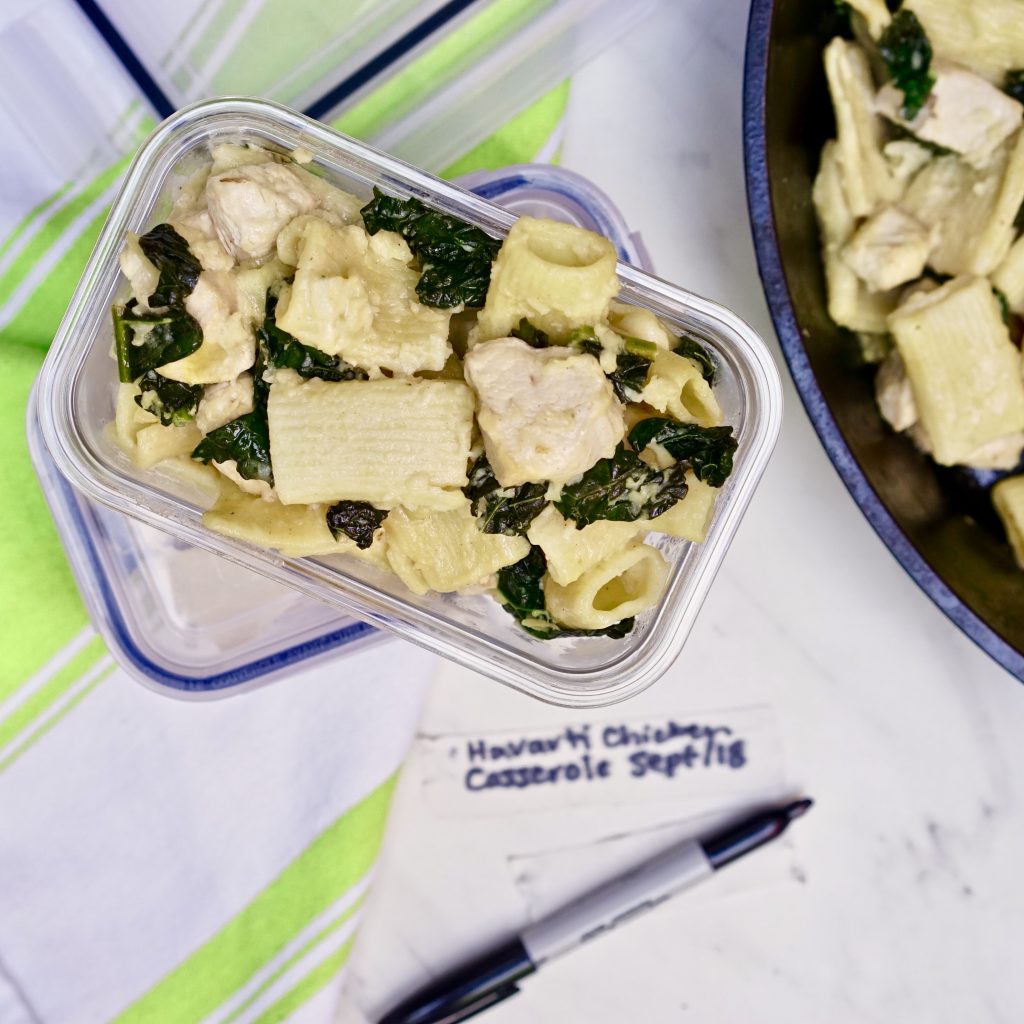 Ready to prep? Let's do this!
Be consistent with shopping.
I have a lot of clients who want to meal prep, but they aren't consistent with their grocery shopping. Consistent shopping – as in, at least once or twice a week – ensures that not only are your perishables stocked, but that you also have pantry staples like oil, pasta, canned beans, and spices that you're going to need.
Some things I always have in the house and on my grocery list, besides the usual fruits and vegetables:
Onions, garlic, and ginger
Canned Italian-style tuna
Pasta
Cheese: Arla Creamy Havarti Slices and Wedges, parmesan, and cheddar
Butter and olive oil
Sprouted grain bread
Frozen shrimp
Carve out the time you need.
Meal prep takes time, and another excuse I often hear from clients is that they're too busy on the weekends to cook. I recommend carving out some protected time on a Sunday after you do your shopping to bite the bullet and cook for 2-3 hours. You'll thank yourself when it's Wednesday night and you have dinner ready to go!
 Multipurpose your ingredients.
I love casseroles – especially the recipe I did below – but I also make sure to prep some individual ingredients too. The secret to having these foods – a tray of bbq'd chicken breasts, a bunch of roasted vegetables, and a pot of brown rice, for example, I repurpose them in different ways throughout the week. Whether it's salads, sandwiches, grain bowls, or in egg scrambles, I can always use one or more of my individual prepped foods to enrich a meal.
Have the right containers.
I'm so guilty of this, or at least I was in the past. I use to use poorly-constructed, flimsy plastic containers that would smash into pieces if they fell out of the freezer (which happens often, our freezer is far too small), or would just deteriorate quickly with use. I now use glass containers with snap-on lids that don't come off when they're not supposed to! Glass containers allow you to easily see what's inside, they're more air-tight than plastic and they resist odors, so they clean up in a breeze. I also use zipper-locking bags to store some things that I make, such as large batches of chili and soup. They can be messy to fill, but I love how they can contort themselves to fit into small spaces.
Label and date, and watch your temps.
You don't want to meal prep your way to food poisoning, so listen up! It's important that you label and date every single thing you make and freeze, so you know exactly what it is, and how long it's been in the freezer! No more mystery containers!
Cooling food down appropriately before freezing is also important. Remember: you have two hours between the time that the meal is prepped and the time it is cooled to below 40F (below 5C). Any time over two hours is in the 'danger zone' – 40-140F, or 5C-60C – means that bacteria has had the chance to multiply and possibly make you sick. When you make a batch of chili, and you fill up a deep container or bag with it and throw it directly into the freezer, what tends to happen is that the edges freeze first, leaving the centre of the food warm for a lot longer than what's safe.
To avoid this happening, cool food in shallow containers in the fridge or freezer. That way, they cool down out of the danger zone as fast as possible! It might be an extra step, but it's an important one.
Happy Prepping!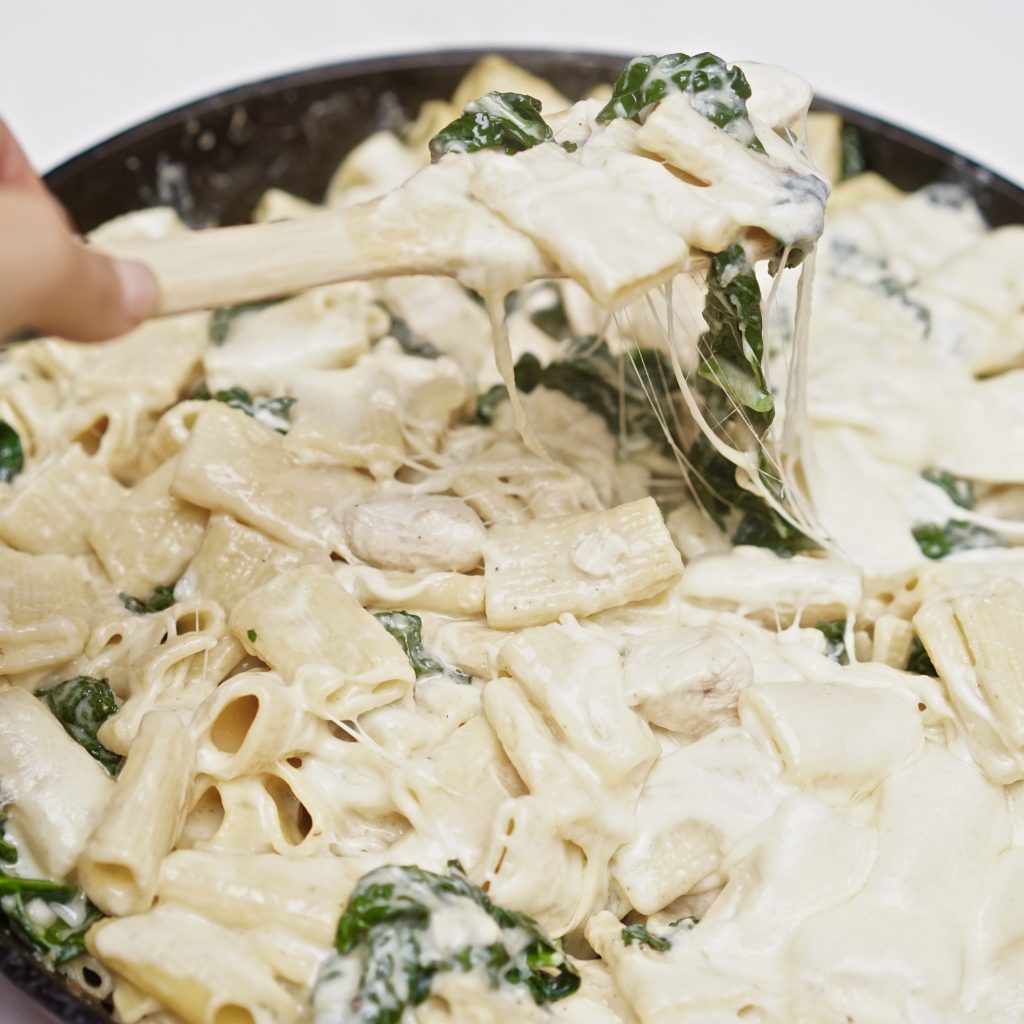 Gooey Chicken Havarti Casserole
This ooey gooey cheesy casserole is the perfect make-ahead, meal-prep dish for your entire family!
Ingredients
2

lb

chicken breasts

cubed into bite-size pieces

900

g

Pasta - I prefer rigatonishape

2

packs of Arla Creamy Havarti Slices

2

cups

chicken broth

1

cup

milk

6

tablespoons

butter

1/3

cups

+ 4 tablespoons all-purpose flour

3

tablespoons

olive oil

2

teaspoons

dry mustard

4-5

cups

packed chopped kale

1

onion

diced

Salt and pepper to taste
Instructions
Preheat oven to 400F.

Put pasta on to boil.

In a very large, cast iron skillet or oven safe lasagna-type dish, sauté the onions in the oil. Add the chicken and cook over medium-high heat until browned.

Remove onions and chicken from the pan.

Melt butter in pan, then add flour and whisk together until the flour absorbs the butter. Add the broth, milk, and mustard powder and bring to a simmer, whisking until the mixture thickens, then remove from heat immediately and add kale, stirring to mix. Add salt and pepper as desired.

Add the chicken and cooked pasta to the pan, tossing to combine all ingredients.

Layer the Havarti Slices on top of the other ingredients.

Cook at 400F for 15-20 minutes, until cheese is bubbling, and chicken is cooked through.