Vegan Pumpkin Turmeric Immunity Smoothie
Disclosure: I was compensated by Philips in return for developing this recipe. All opinions remain my own, however.
It's finally fall, and as we move into winter, we need to arm ourselves as much as possible to help escape a cold and flu health crisis! Seriously, I say this after I just spent the entire weekend taking care of my flu-ridden daughter. Yuck!
There are a few things that we can do to help avoid being sick this winter: get a flu shot, wash our hands, eat healthy, whole foods, and try to include foods that are probiotic, anti-inflammatory, and anti-microbial in our diets. Like this pumpkin smoothie!
A breakfast smoothie is a faaaantastic way of getting an anti-inflammatory burst in the morning, so I've developed this yummy treat that's loaded with goodness to help ward off icky germs this season.
I always dread cleaning the container of my big, high-speed blender, especially in the morning. Who needs the extra work? To be honest, this has been why I've avoided making breakfast smoothies for so long. They're easy to make, but the mess is annoying. Not anymore! Since I've gotten the chance to use my new Philips hand blender, the cleanup after smoothie making is super fast. All I do is unclick the blade part of the blender, and put it right into the dishwasher with the beaker! Boom!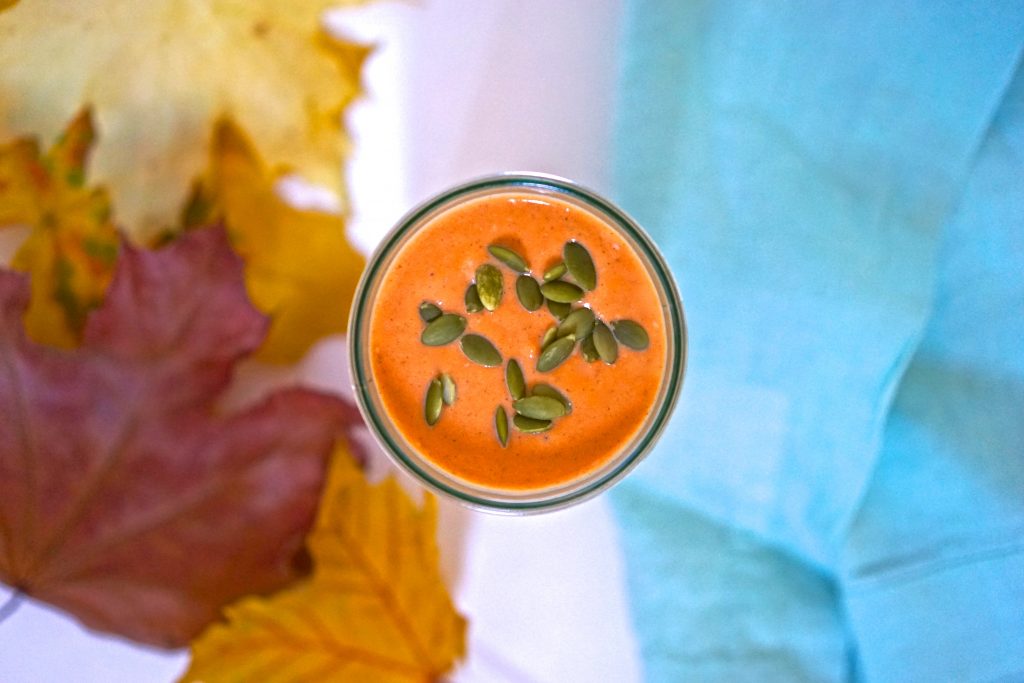 The Philips hand blender's ProMix technology is so powerful, you don't have to take the time to grate the ginger (and your fingers off first thing in the morning when you're half-awake) and turmeric. Just chop them roughly, throw them into the blender's container along with all of the other ingredients, and blend everything together.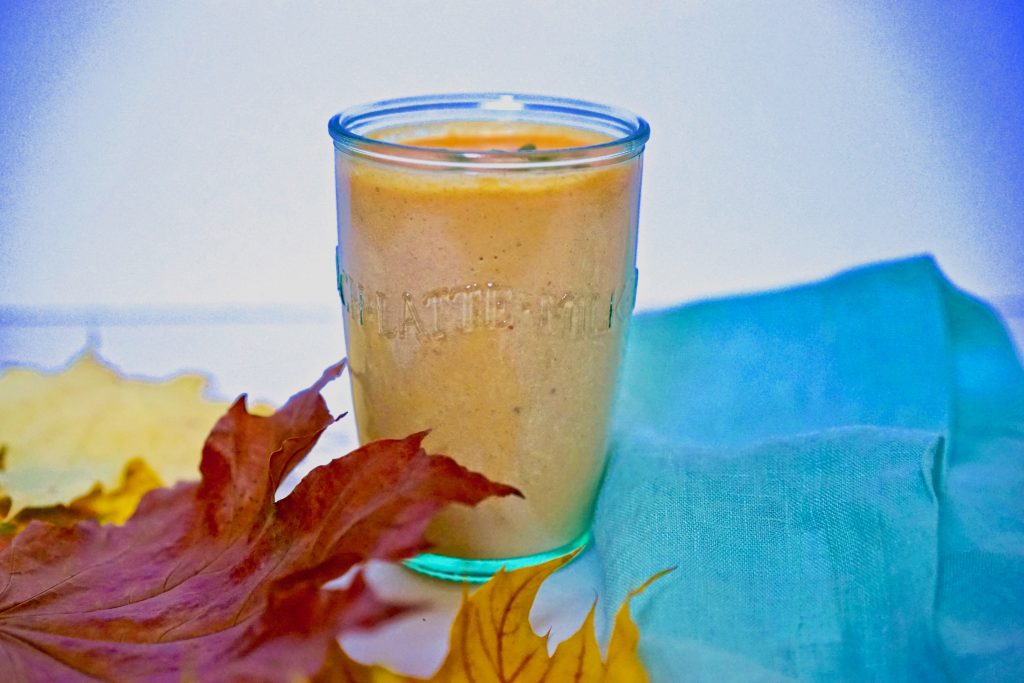 Chop chop, quick and easy…and totally smooth. Love. And the tin-coated blades are 6x harder than steel, so whatever you use this blender for, you can be sure that it's going to deliver consistently good results for a long time.
This smoothie is awesome, and not just because it tastes great. It contains pumpkin for antioxidants; anti-inflammatory fresh turmeric; anti-bacterial Manuka honey; and fresh ginger, which may be anti-inflammatory.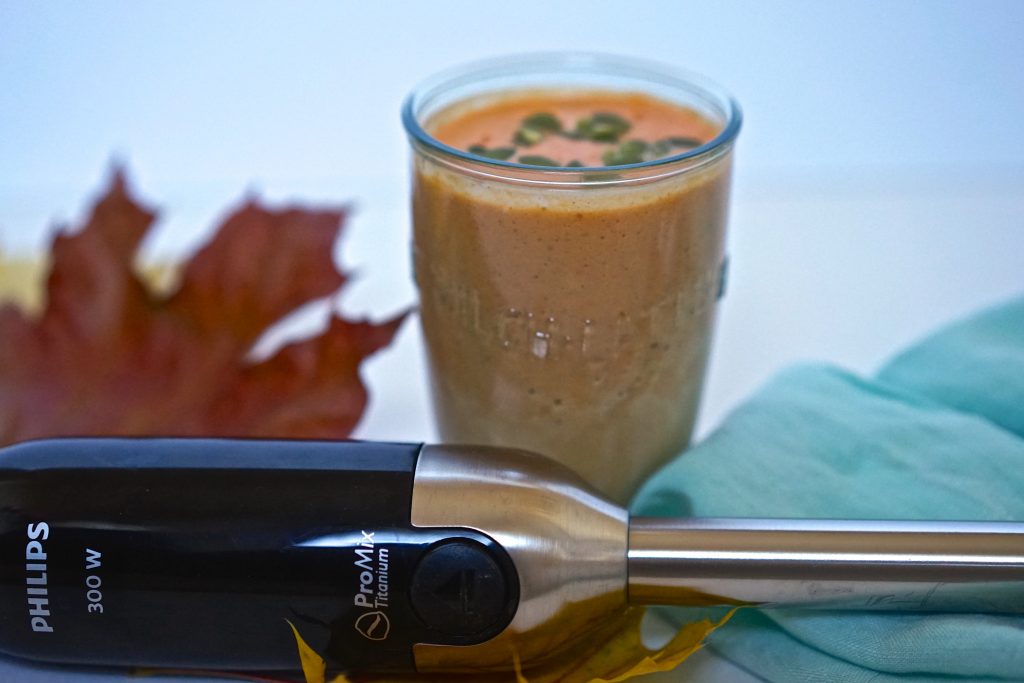 It can be made dairy free as below, or with dairy – just replace the coconut milk with ½ cup 2% plain Greek yogurt and ½ cup milk.
Throw a scoop of vegan protein powder into this smoothie to bump up the protein if you want. You can also put probiotic powder into this recipe to load it with even more immune-boosting power.
Vegan Pumpkin Turmeric Immunity Smoothie
Ingredients
1

cup

unsweetened coconut beverage

(I used Silk brand)

1/2

cup

pureed pumpkin

1

T

pumpkin seeds and more for garnish

1

t

chopped fresh turmeric

2

t

freshly grated ginger

1/4

t

ground cinnamon

1/2

T

Manuka honey

1/2

t

vanilla
Instructions
Blend all the ingredients together.

Drink. Be healthy.