(Vegan) Pumpkin Date Pancakes
As most of you know, I just took a sponsored trip to the Natural Delights Medjool date gardens in Yuma, AZ. It was a fantastic experience that you can read about here.
I was one of fourteen bloggers invited on the trip, and many of the other bloggers were vegans. I love vegan food, but I do tend to do vegetarian or meat-centric recipes most of the time. I was inspired by these vegan bloggers though, and have already been building an arsenal of vegan recipes in my mind that I can develop and pass on to you. The first one is this – pumpkin date pancakes.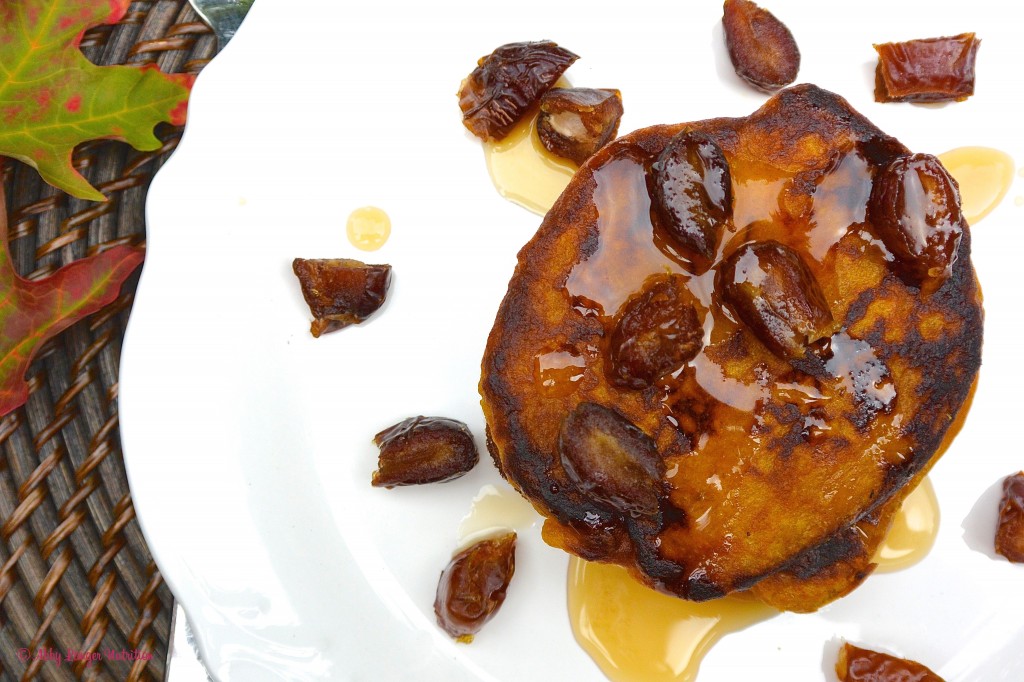 These pancakes are dense – not light and fluffy, just so you're prepared – but they are GOOD. I am embarrassed actually to tell you how many of them I ate yesterday when I made them. Let's just say I haven't been hungry since yesterday at 4pm. Yikes!!
The pancakes are really filling – they have lots of coconut milk (fat), Medjool dates (fiber), and pumpkin (also fiber). You'll only need a few, and topped with maple syrup, they're divine.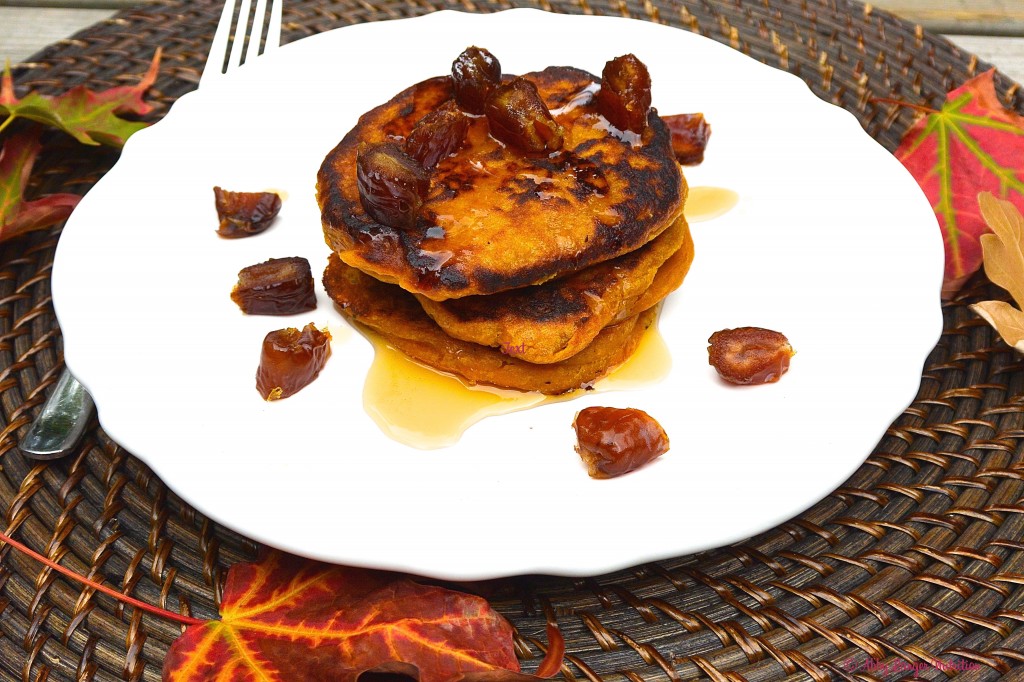 Makes about 8 pancakes
1.5 cups all-purpose flour
1 cup pumpkin puree
2 cups coconut milk
½ cup Medjool dates, pitted and lightly packed
2 t baking powder
¼ t salt
¼ t pumpkin pie spice
1T coconut oil, melted, plus more to fry the pancakes
Water to thin batter
In a large bowl, sift together the flour, baking powder, salt, and pumpkin pie spice. Set aside.
In a blender, blend the pumpkin puree, coconut milk, dates, and coconut oil until thoroughly mixed and the dates are completely incorporated into the mixture.
Fold the blended wet ingredients into the dry ingredients, ensuring that the dry ingredients are completely mixed into the batter. Add water by tablespoons until the batter is the correct consistency (I added about 4-5 tablespoons), mixing well each time you add more liquid.
Fry the pancakes in a hot frying pan greased with coconut oil. I recommend that you brush the pan with the coconut oil versus plopping a spoonful of oil down into it – a little goes a long way.
Flip the pancakes once and serve immediately. Love.