Watermelon For The Holidays!
I was compensated by The Watermelon Board to write this post. As usual however, all opinions are my own. 
You might think of watermelon as a summer fruit, juicy and sweet for quenching your thirst on a hot day. But watermelon is a fantastic option year-round, thanks to the fact that it's always available – even in the coldest months of the year.
Watermelon Nutrition
Like many foods, watermelon may be slightly more expensive in the winter, but it's a great value anyhow because of how many servings you get in one fruit. A one-cup serving of watermelon is only 46 calories, and is a good source of lycopene and citrulline.
Watermelon's Health Claims
Lycopene is a powerful antioxidant that may lower the risk of heart disease, inflammation, and macular degeneration. It's also said to lower LDL cholesterol.
You may have also heard about lycopene in relation to cancer prevention. Lycopene is thought to lower risk of cancer among people who eat lycopene-rich foods.
Citrulline is amino acid that may contribute to heart health, as well as faster recovery for athletes.
Watermelon is also a source of vitamins C and A, B6, and B1 (Thiamine).
The Star of Versatility
The versatility of watermelon makes it fun to work with in the kitchen. Of course it pairs well with sweet foods, but watermelon also works with savory dishes as well!
Watermelon's light texture is perfect for the holidays, after all those rich dinners, Christmas cookies (don't they all taste the same?!), and Auntie Edna's fruitcake that she forces you to eat year after year. Sigh. Couldn't you use a fresh, light option right about now?
I don't have to mention that watermelon has a bright red festive color that's a perfect match for the season!
Here are some of my favorite ways to enjoy watermelon during the holidays, and year-round:
Watermelon Feta Salad
This crowd-pleasing, classic salad is so easy to put together! Make it chunky, or cut the watermelon into like shapes, sprinkle with feta and mint, drizzle with olive oil, and you've got canapés!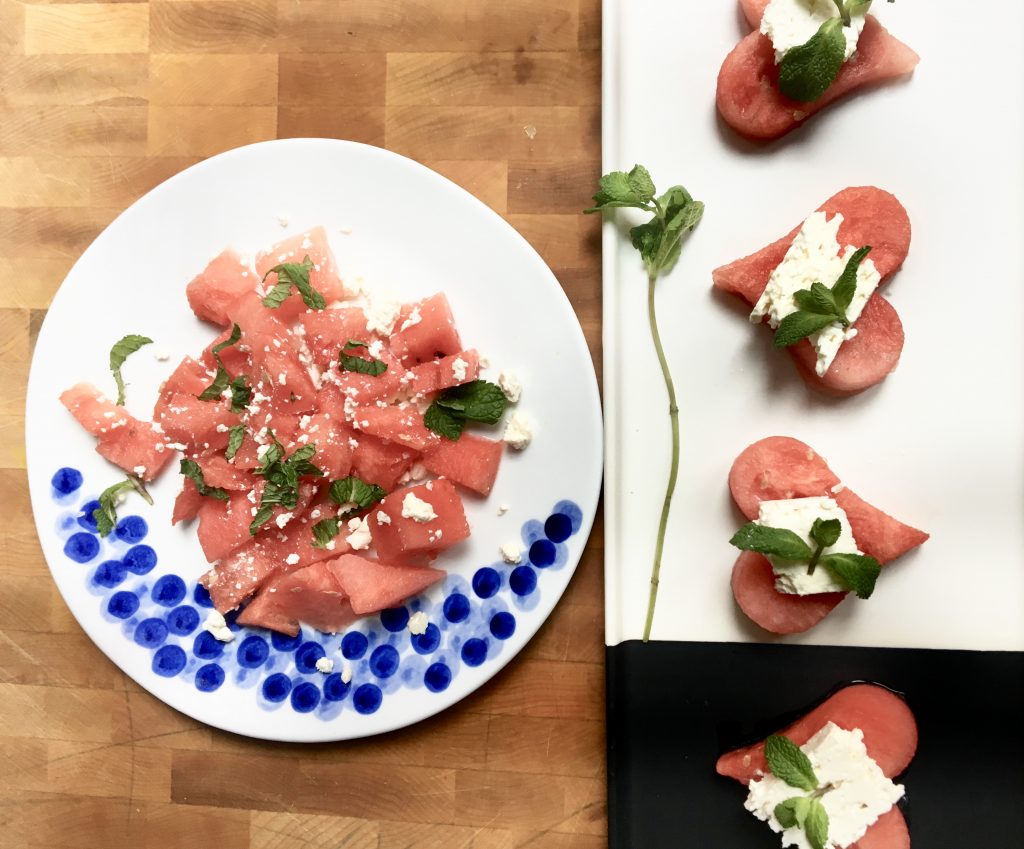 Another twist on this recipe is to add tomatoes and cucumbers: Get that recipe here.
Pork with Watermelon Glaze and Cilantro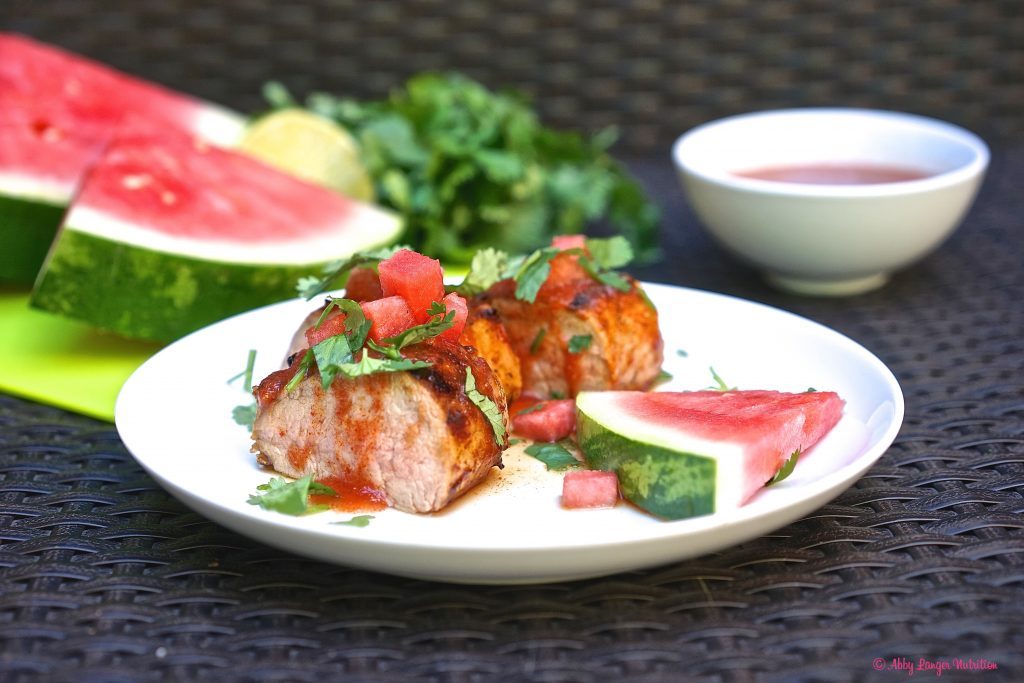 Meat with watermelon? Heck yeah! This spicy glaze gives meat a sticky sweetness that's delicious.Try this as an alternative to turkey or roast beef.
Get the recipe here.
Grilled Watermelon with Everything Spice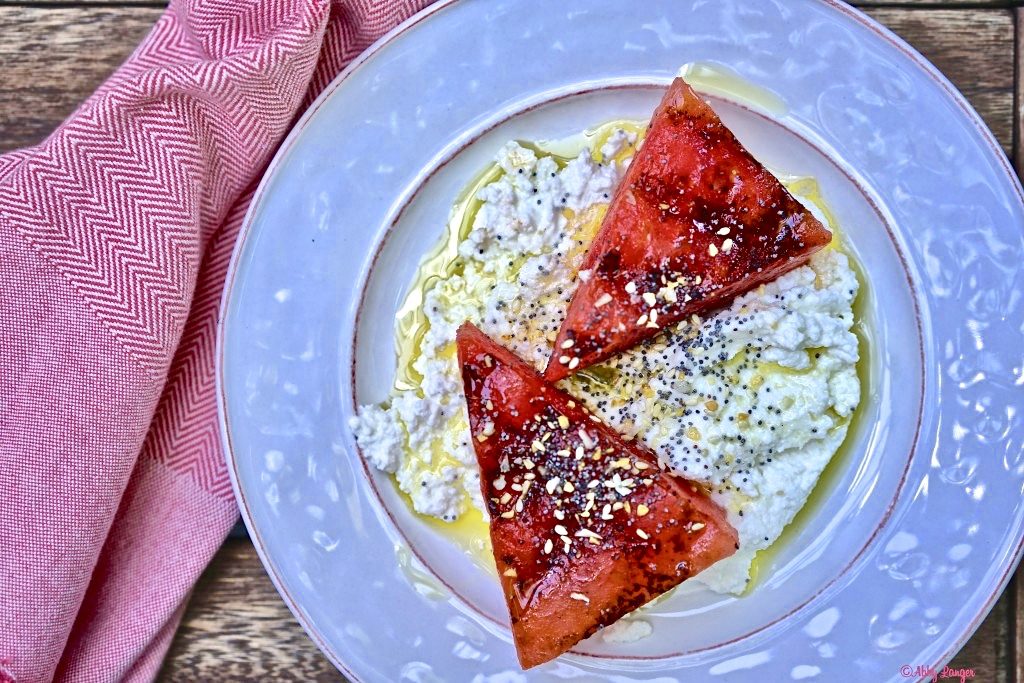 I created this luscious watermelon and ricotta appetizer with a sprinkle of everything spice, as part of this everything spice roundup. Easy and sophisticated, this is perfect for an easy lunch. The watermelon is refreshing, and the ricotta is a great source of protein, too! So funny how savoury and salty spices go well with a sweet fruit like watermelon.
Get the recipe here.
Watermelon Margarita
Watermelon and lime are natural partners, and cocktails with watermelon are easy to blend and delicious.
Serious Eats has that delish watermelon margarita recipe here.