The Art of Pasta – The History Of Your Favorite Pasta Shapes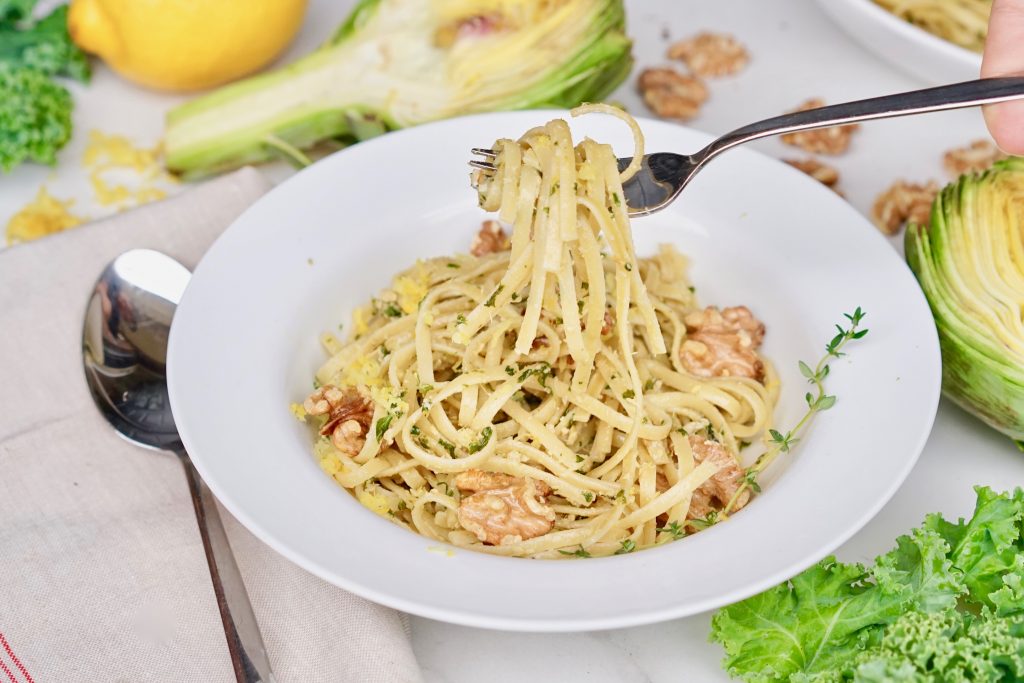 This post was developed in partnership with Barilla Canada.
I've never really met a pasta I didn't like. But aside from being one of my favourite meals, I also find pasta really beautiful in a couple different ways. There's the simple beauty of combining semolina and water to create it. The beauty of how easy it is to make it into a meal. The artfulness of the pasta shapes. Pasta is like art that combines beauty and taste. The Art of Pasta is also the theme of this year's Barilla Pasta World Championship competition, which you may remember I was fortunate enough to attend last year. This year, 14 young chefs went head to head, creating their masterpiece signature dishes and taking on a blank canvas in black box rounds.
Have you ever wondered about the history behind each different pasta shape? Or which pasta shapes go best with which sauces? When do we choose a smooth penne and when do we want a ridged one? Why do meaty sauces go better with short pastas, and smooth sauces better with long ones?
I'm as excited to share all of this with you as you probably are to read it, so let's get started!
I was super lucky to be able to visit the Barilla factory in Parma, Italy last fall, where I saw firsthand how their pasta is made. It was definitely the trip of a lifetime!
We weren't allowed to take any photos in the actual factory, but we saw how dry pasta is made by extruding pasta dough through either a bronze, Teflon, or plastic dye.
It's then dried, boxed, and shipped to stores.
The difference between pasta extruded through a bronze dye versus a dye made from other materials, is that bronze dyes leave a rough exterior on the pasta, which catches more of the sauce and toppings. That being said, the flavour remains the same regardless of which dye a company uses.
Here are some of the dies that Barilla uses or has used for making pasta.
Can you tell which shapes come from which dies?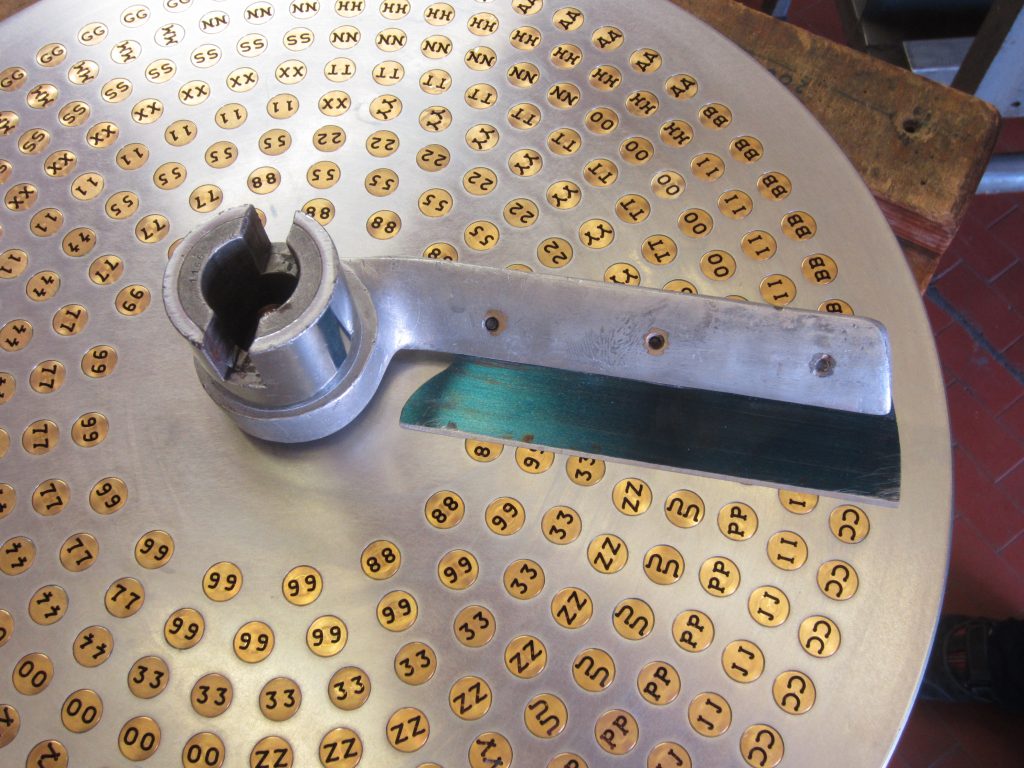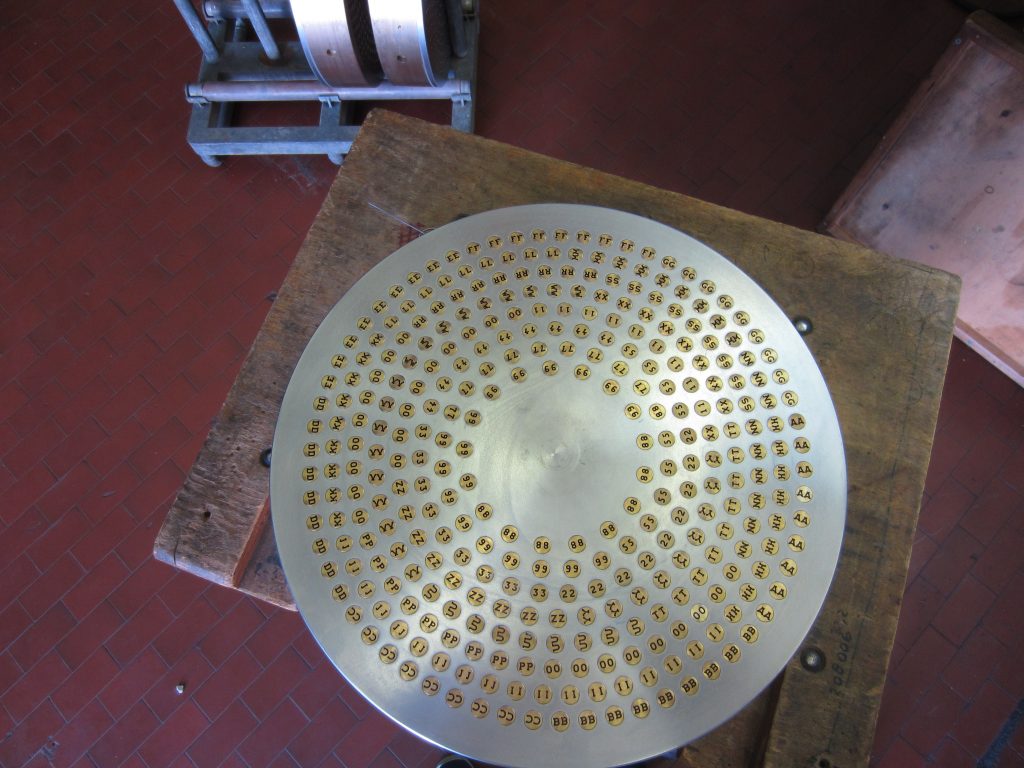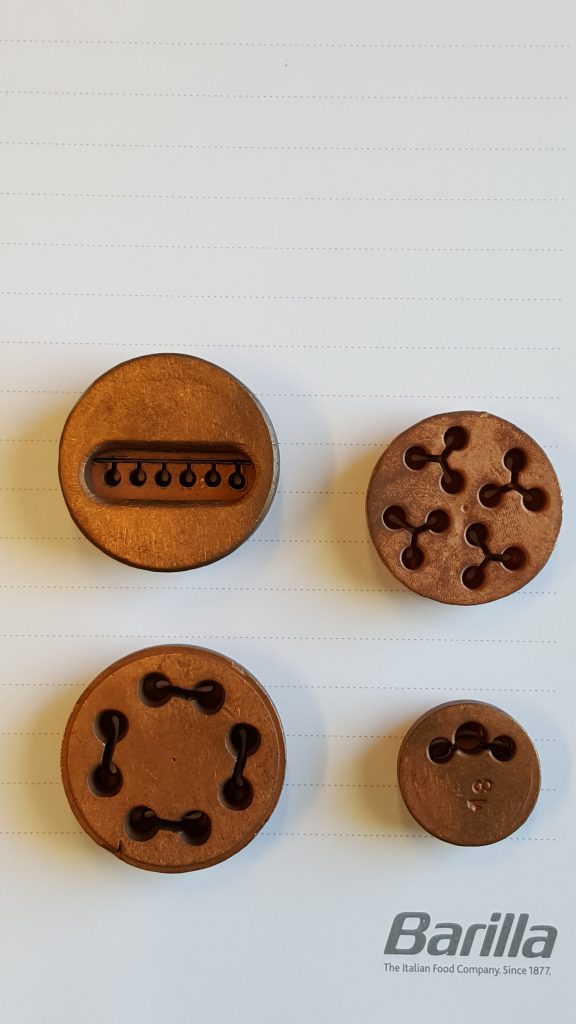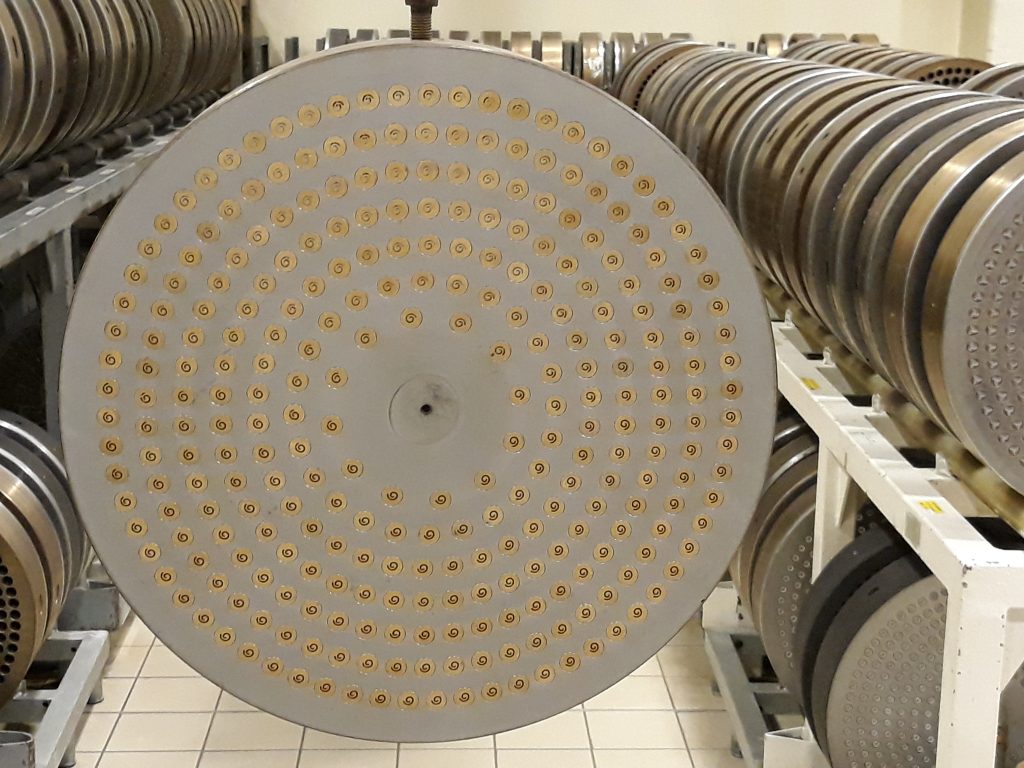 Long vs Short
Long thin pastas, like capellini and spaghetti, are best with smooth, light sauces such as garlic and olive oil, marinara, or seafood (spaghetti alle vongole, anyone?). These don't overwhelm the strands of pasta and balance the weight of the dish perfectly.
Long thick pastas are better with more robust sauces, such as meat sauces.
Short cuts of pasta, such as macaroni, small shells, farfalle (bowties) work great in baked dishes, pasta salads, and with chunkier sauces.
Shells are great with vegetable-based sauces, and heartier meat and tomato-based sauces.
Smooth shapes are great with oil and cream-based sauces; ridged shapes help pick up grated cheese and thick sauces.
Of course, nothing bad will happen if you mix and match shapes with sauces, the same way you'd mix colours on a palette, so go ahead and break the rules if you want – who knows what you may discover!
Pasta shapes: What do they mean?
It's easy to see how some cuts of pasta got their names.
Capellini, meaning fine hair or angel hair, is a delicate thin pasta reminiscent of its name.
Shell pasta's true name, Conchiglie, means 'shell' in Italian.
We usually call farfalle 'bowtie pasta', but the name in Italian means 'butterfly,' which fits!
Corkscrew-shaped fusilli likely got its name from 'fuso,' the italian word for spindle. This pasta used to be made by wrapping spaghetti around a spindle to create the corkscrew shape.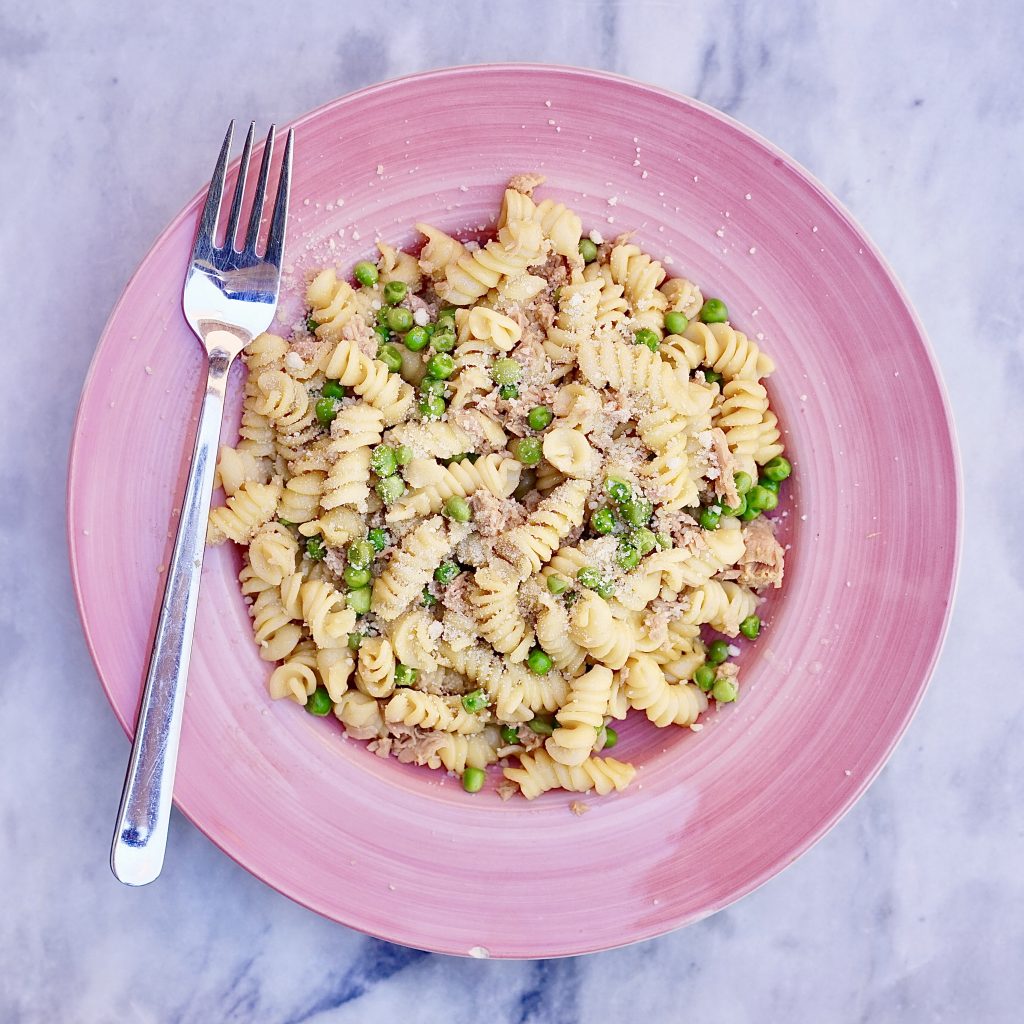 Get three great pasta recipes, including my Fusilli with Tuna and Peas
Linguine means 'little tongues' in Italian, maybe because of its flat, oval shape.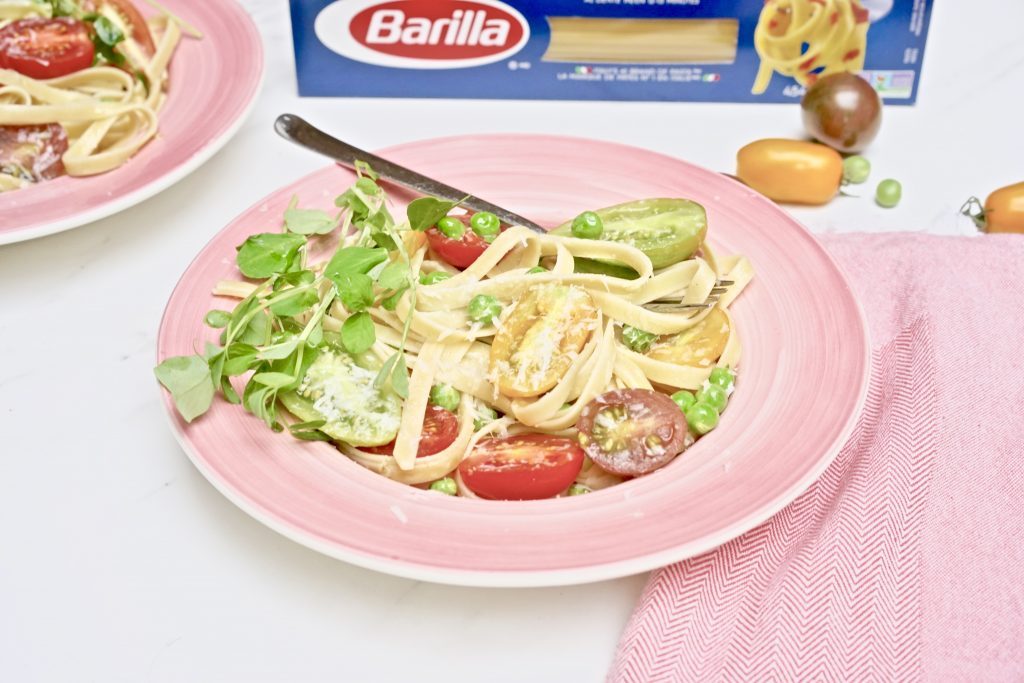 Get my recipe for Linguine with Fresh Tomatoes and Green Peas, which can easily be made with Linguine!
Fettuccini means 'little ribbons,' which it is!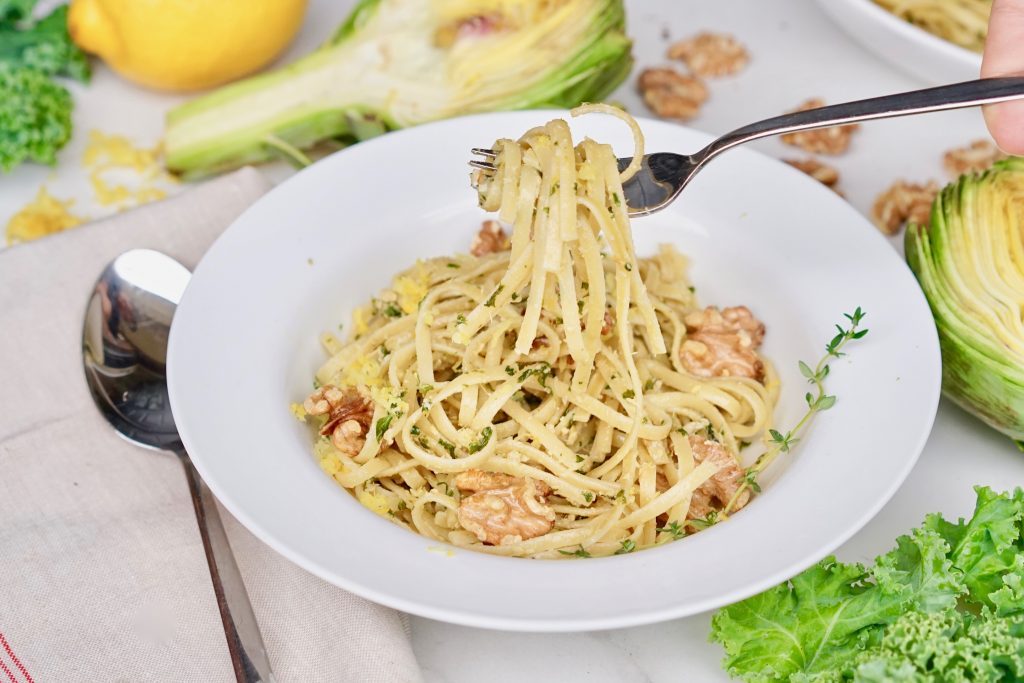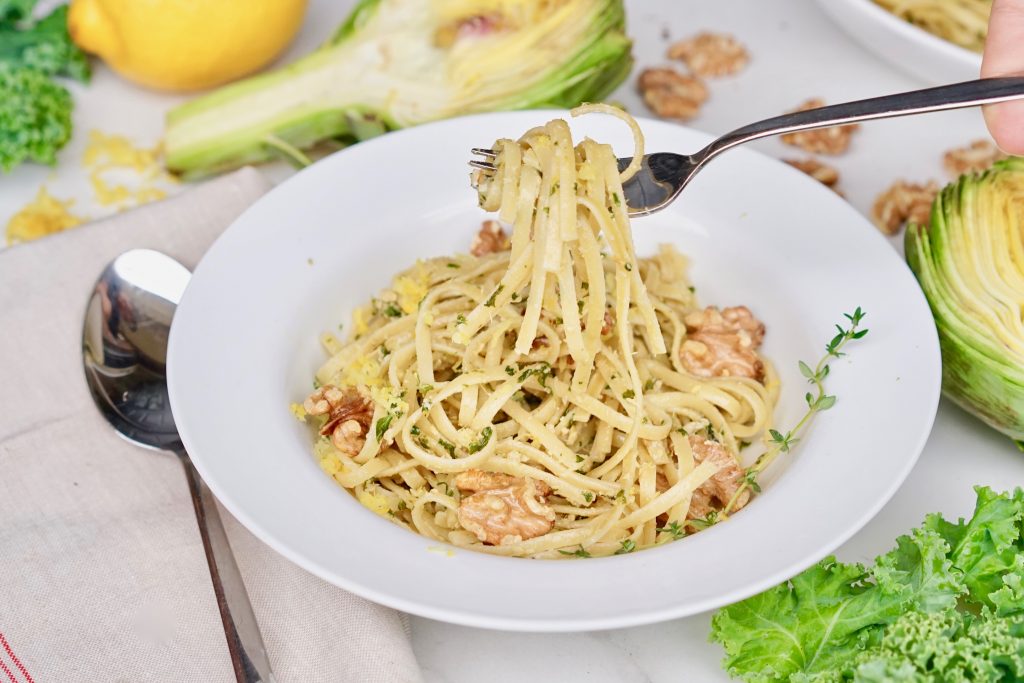 Here's my recipe for Fettuccini with Artichoke and Walnut Pesto
Rigatoni means 'large lined ones,' which is pretty true to form. My favorite way to make rigatoni is with a cheese sauce that has chunks of chicken in it, plus spinach.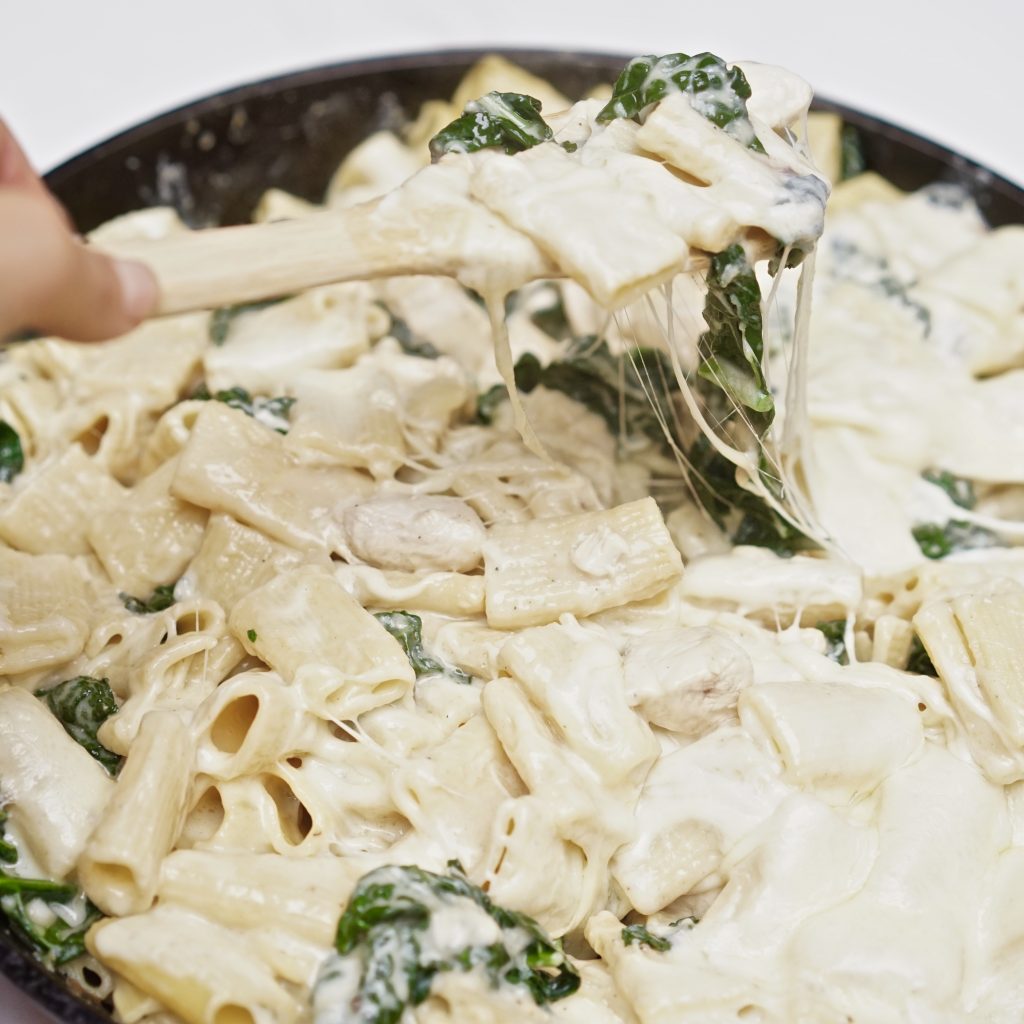 Spaghetti means 'little twine,' just like its shape.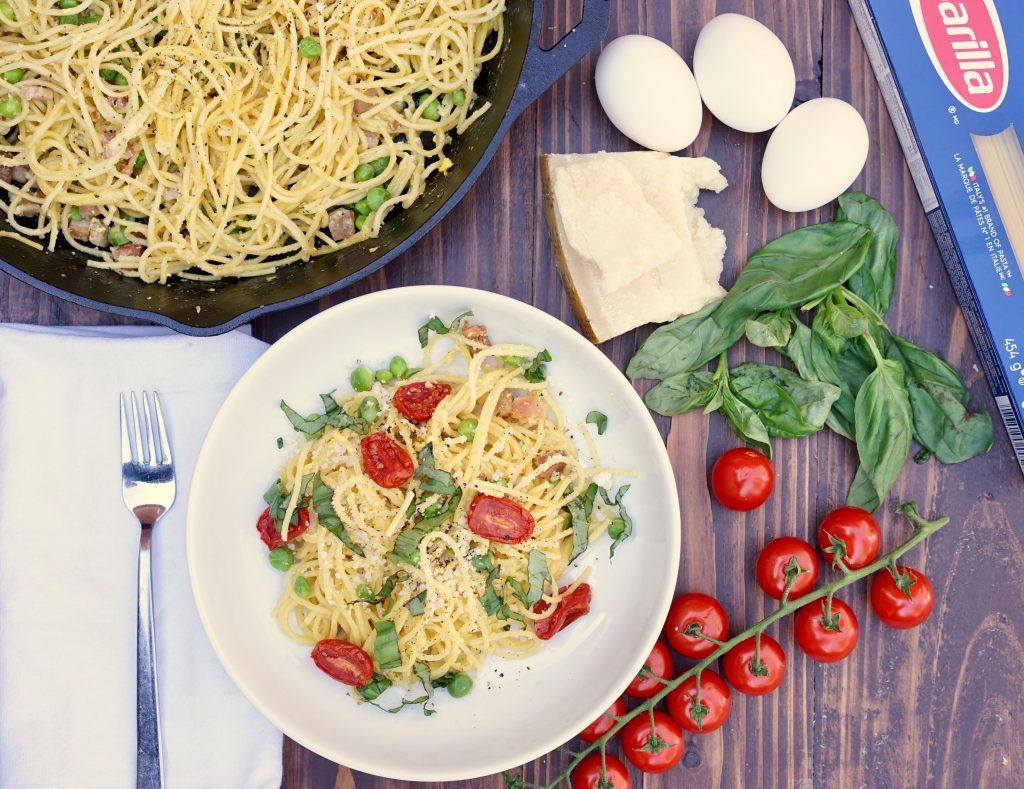 Get my 4-Ingredient Spaghetti Carbonara Recipe here
Penne means 'quills,' as in, the quill of a pen.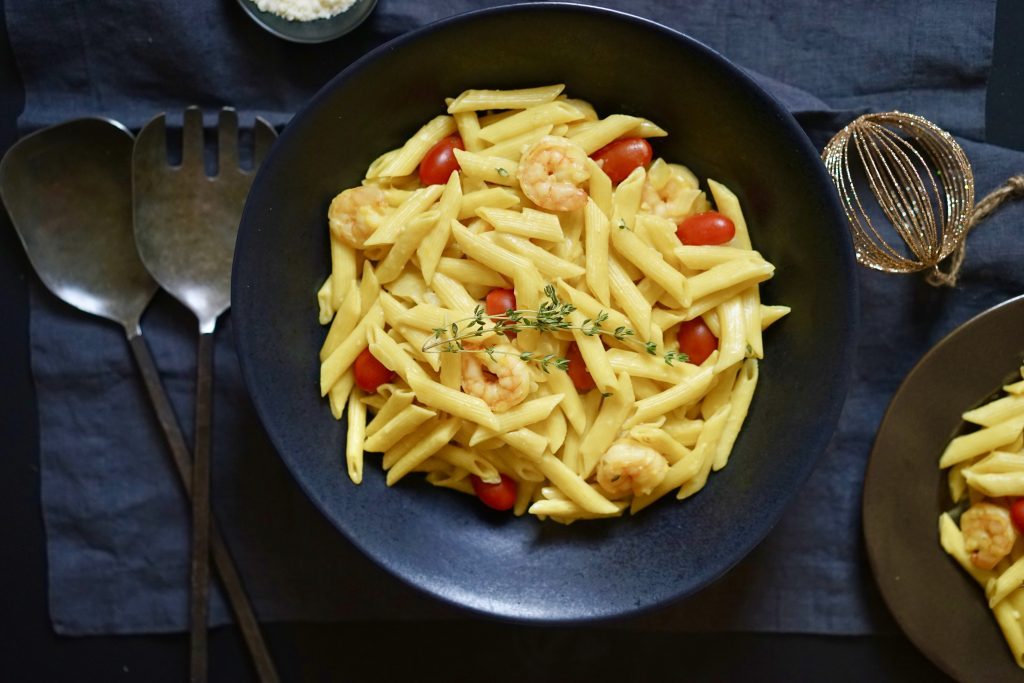 Here's my recipe for Holiday One Pot Pasta with Shrimp and Creamy Saffron Sauce
Whichever shape you choose, remember to admire the simple beauty and art that is pasta.
The theme of this year's Barilla #PastaWorldChampionship was the Art of Pasta, head to @BarillaCanada to see how the Canadian representative, Kshitiz Sethi, fared against 13 other young chefs.
Show me your pasta creations, and be sure to tag @barillaCanada, #worldpastaday and #pasta2050.