My Almond Breeze Orchard Experience + Awesome Vegan Thai Red Curry Recipe!
I recently had the chance to go on an almond orchard tour in California, courtesy of Blue Diamond Almond Breeze. Fifteen of us descended on California just as the trees were blossoming, so we could hear all about how Blue Diamond almonds are grown and harvested and used to make Almond Breeze. It was a privilege to be a part of this trip, and as you can imagine (and you don't have to, because I have photos below), the orchards were spectacular.
I was compensated by Almond Breeze to create this recipe, and my trip was paid for by Almond Breeze as well. All opinions are my own.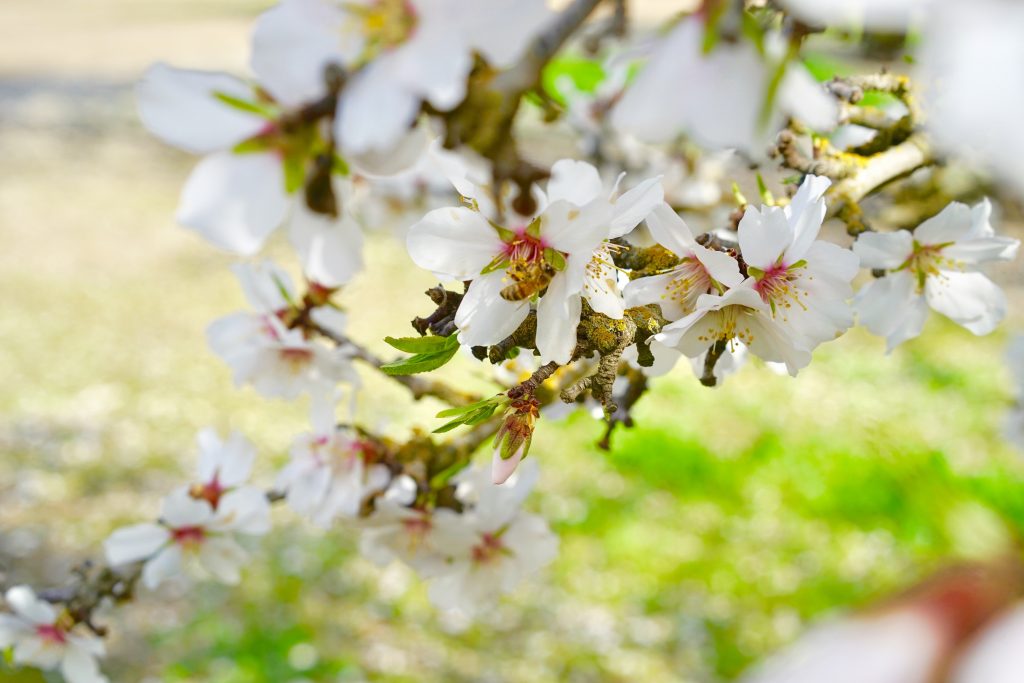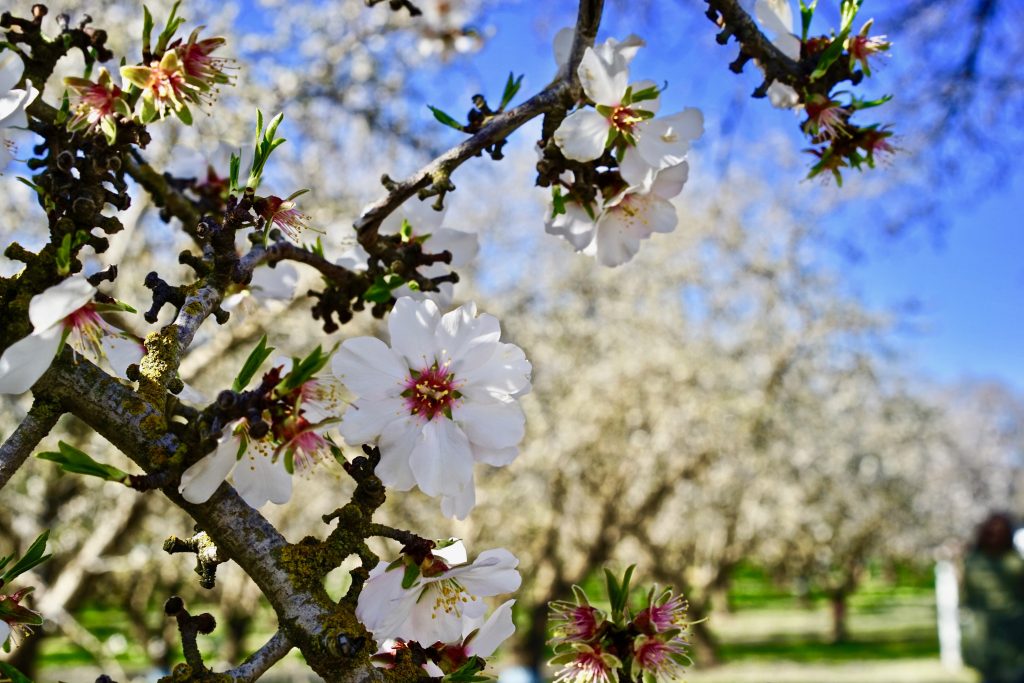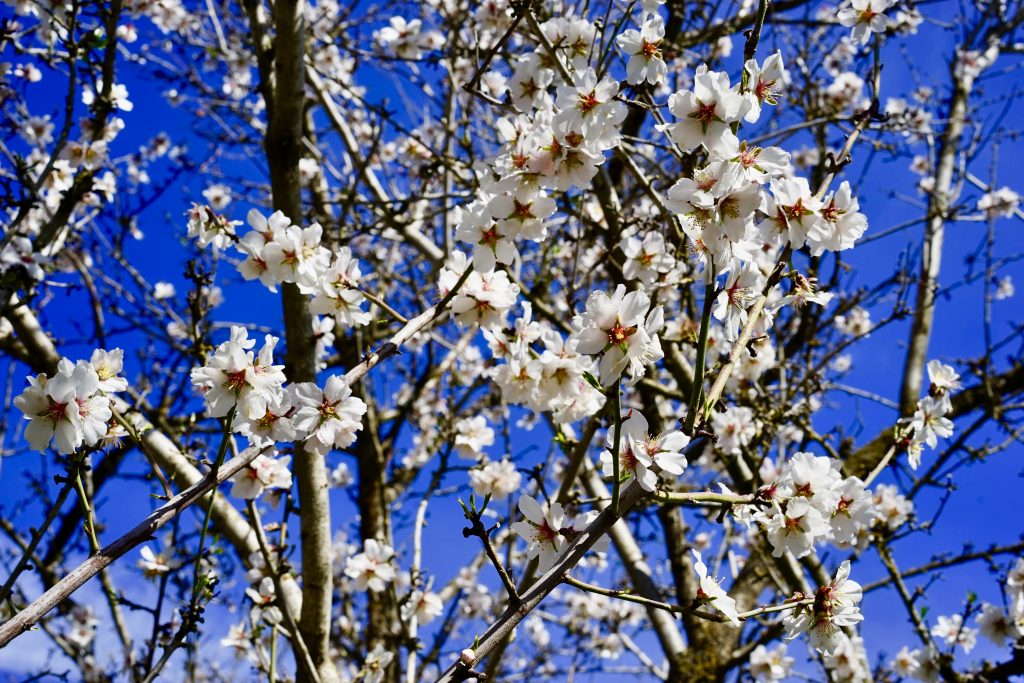 Blue Diamond Almonds are grown by California farmers who are part of a 100 year-old cooperative. It's like a big family! I know you recognize the Blue Diamond logo – probably because Blue Diamond is the largest handler of almonds in the world. That's a lot of almonds!! In fact, California produces over 80% of the world's almonds, which are then shipped to 90 countries around the globe.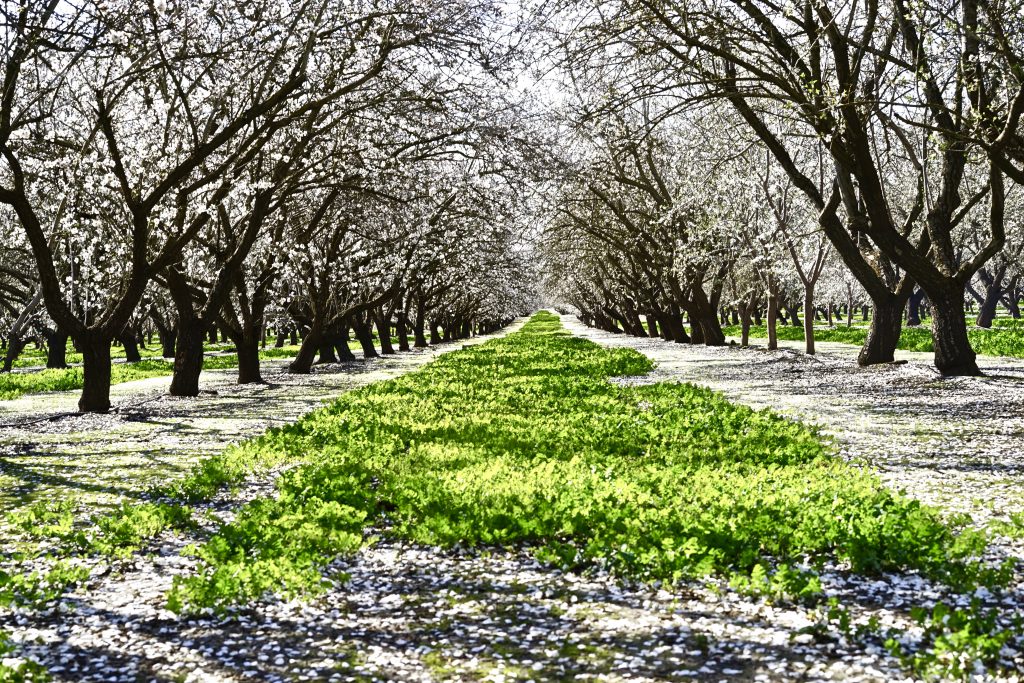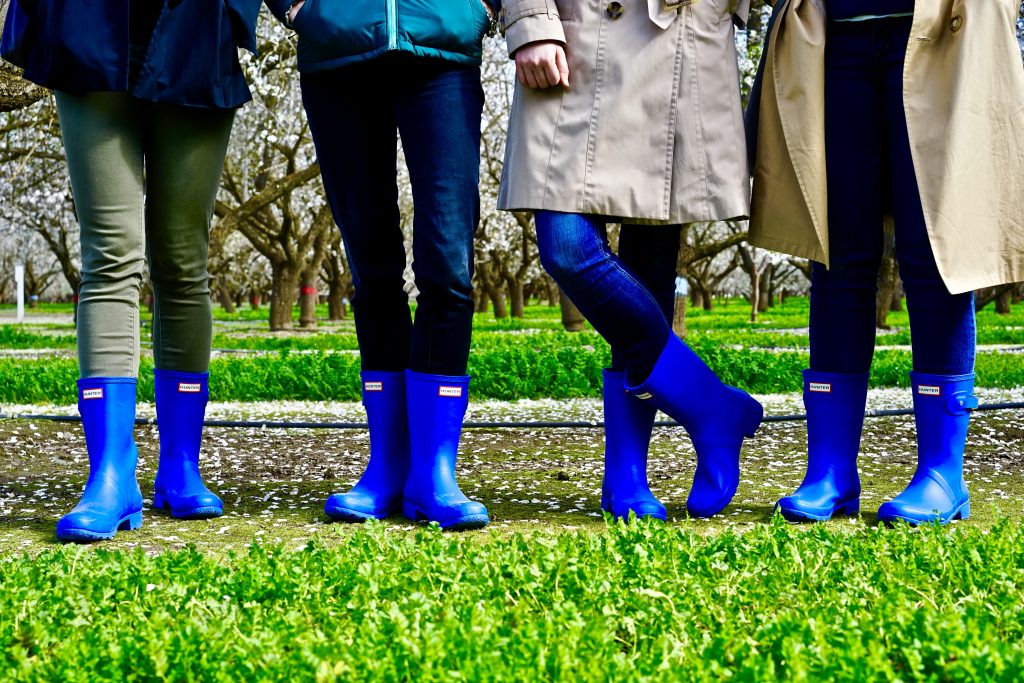 As you know, Almond Breeze is made with beautiful fresh almonds grown in orchards like the one I visited. Almond Breeze's popularity has exploded because of its fresh hint-of-almond flavor, versatility, and creamy smooth taste. Almond Breeze comes in four flavors and both sweetened and unsweetened versions, and is an excellent source of calcium, vitamins D and E, and a good source of vitamin A. Almond Breeze products (excluding those which contain honey, which aren't sold in Canada) are vegan, gluten free, and contain no preservatives or carrageenan.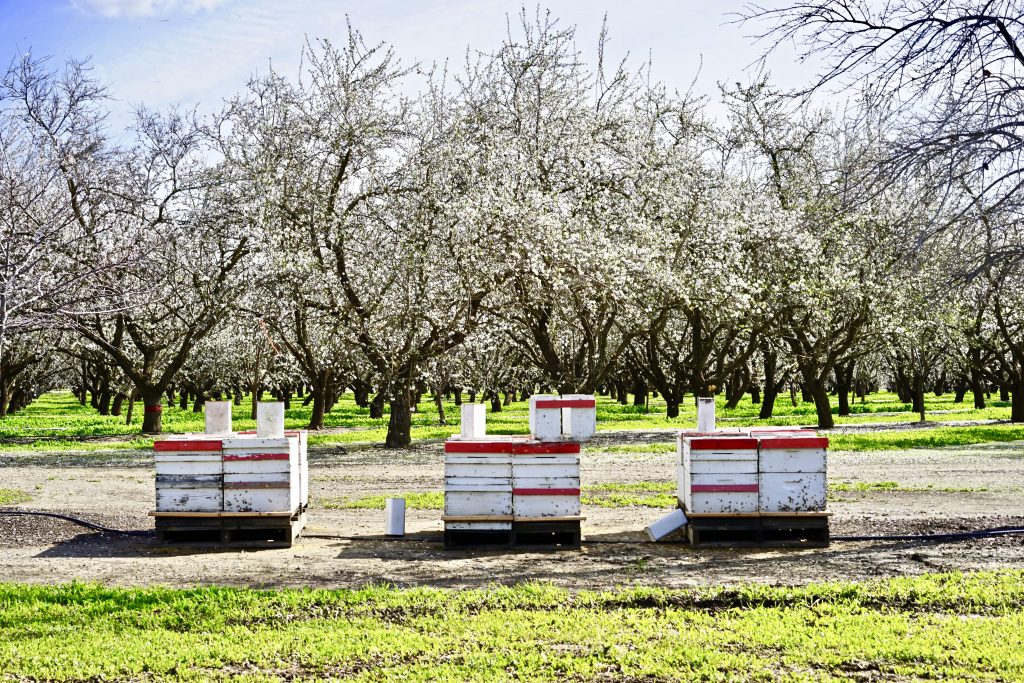 Almond Breeze comes in refrigerated and shelf-stable packaging, making it easy to keep around the kitchen for cooking as well as ready-to-drink uses like smoothies. Speaking of which, I know a lot of you use Almond Breeze in your blended drinks, but I want to show you how versatile it can be in other recipes as well! That's why I've developed this scrumptious vegan Thai red curry using Almond Breeze. Usually, Thai red curry is made with just coconut milk. I've lightened up the recipe by cutting the rich coconut milk with Almond Breeze for a smooth, silky sauce. I added a ton of vegetables and some tofu for protein, and made the recipe yield large so you can freeze the leftovers to use later on! Genius!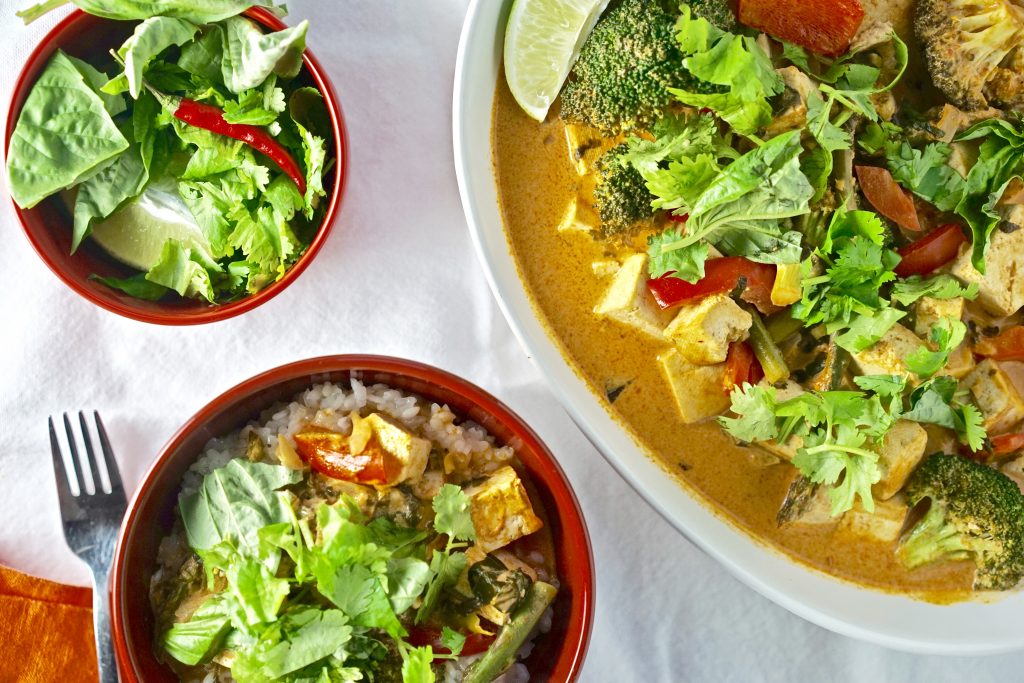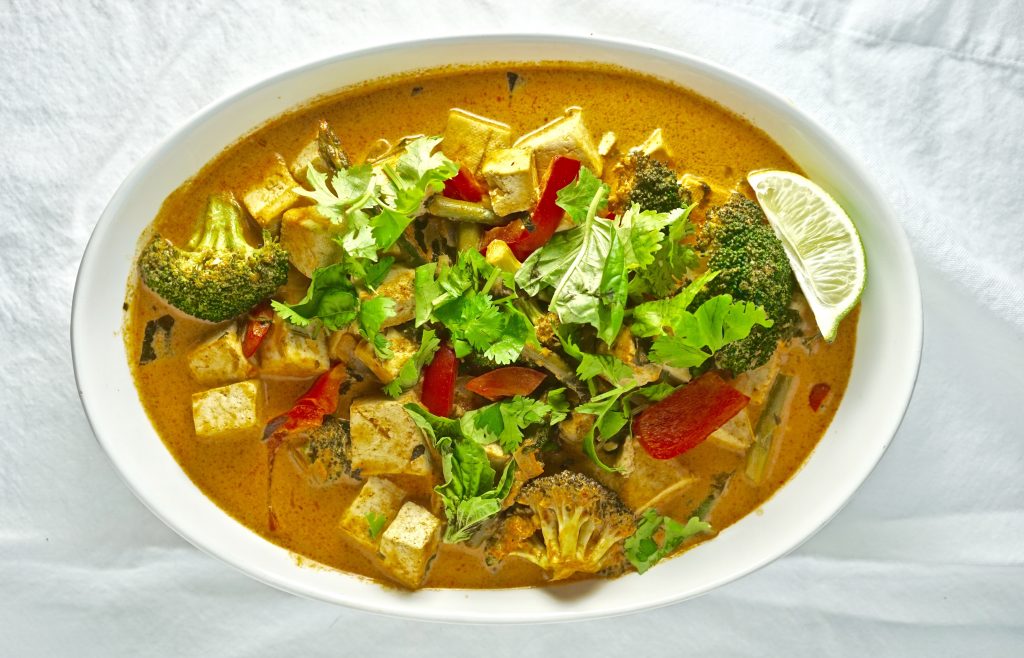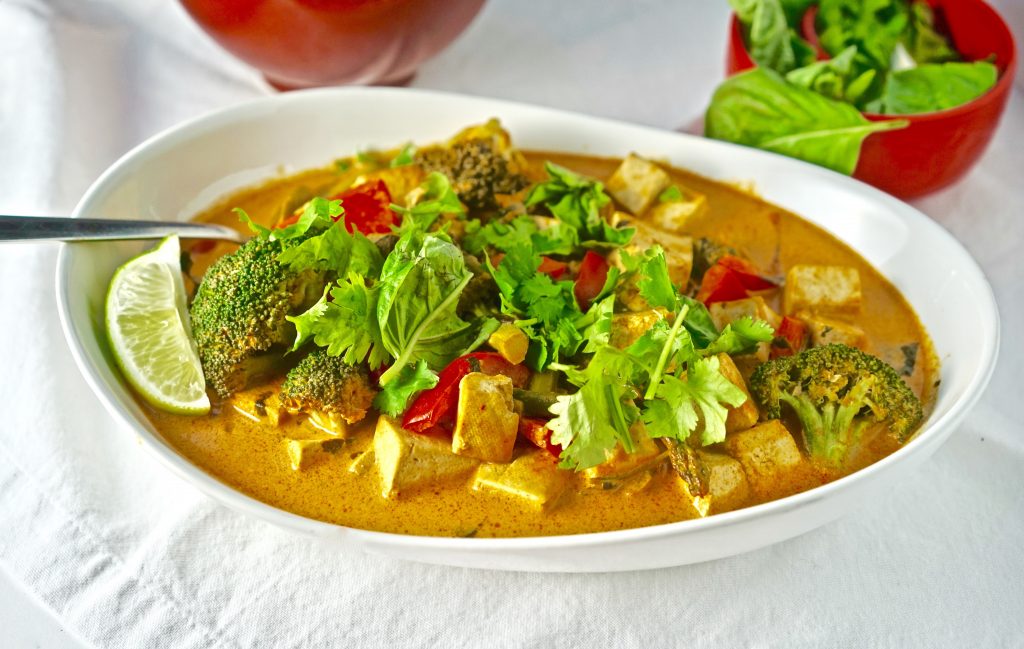 Use whichever vegetables you want in this curry – I actually had roasted sweet potato on standby but didn't end up using it. I know there's a long list of ingredients, but don't be scared. Most of them are basics: onions, ginger, garlic, lime, and vegetables.
Almond Breeze Spicy Red Thai Curry Recipe
This vegan curry is easy and delicious! It makes a large batch, perfect for a crowd or for the freezer!
Ingredients
2-350

g

packs firm tofu cubed

3

cups

Original Unsweetened Almond Breeze

1 400

ml

can coconut milk

1

cups

bunch asparagus

chopped (about 2.5 )

1

cups

bunch broccoli

chopped (about 2.5 )

1

cup

red pepper chopped

about 1

1

cup

chopped onion

1

cup

chopped cilantro + more for garnish

1/3

cup

chopped basil + more for garnish

4

tablespoons

Thai red curry paste

3

tablespoons

neutral oil

I used avocado oil

2

tablespoons

minced ginger

2

tablespoons

lime juice

1

tablespoon

brown sugar

1

tablespoon

minced garlic

1

tablespoon

minced lemongrass

1/8

t

lime zest

1/8

teaspoon

salt or to taste

1

Thai chili

tablespoon

Optional: 1 tablespoon kaffir lime leaves